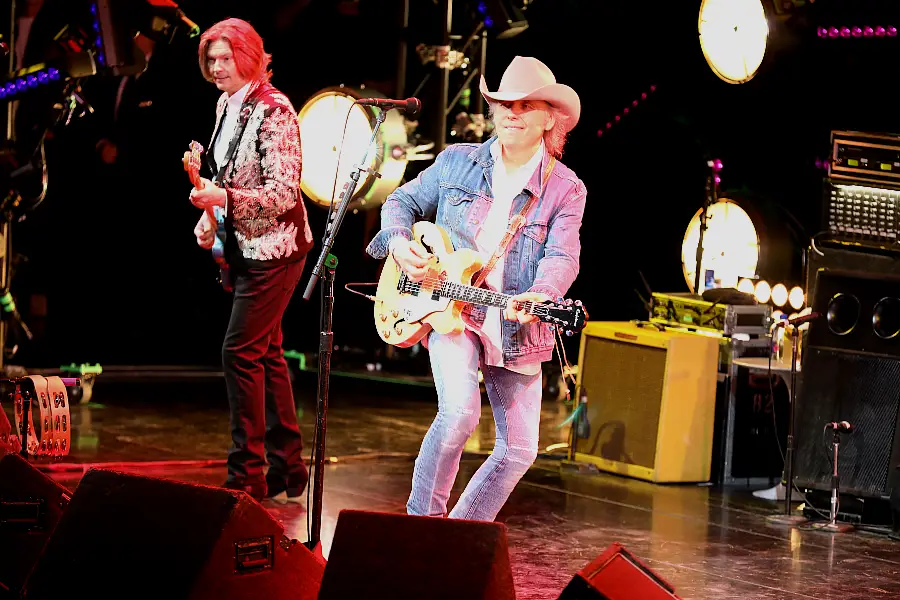 Nashville's Ryman Auditorium is honoring its 130th anniversary with a year-long celebration. The iconic music venue will host more concerts, residencies and special events than ever before, as a way to honor the Ryman Auditorium's rich legacy.
Dwight Yoakam will enjoy a residency January 19 to 21, followed by Tedeschi Trucks Band on February 22, 23, 25 and 26, and Billy Strings May 6 to 8. They join a previously-announced list of artists scheduled to perform throughout the year, including Trace Adkins, The Beach Boys, Black Pumas, Gladys Knight, Bonnie Raitt, Yola, Russell Dickerson, Casting Crowns, America and more.
Adkins has performed all over the world, but says taking the stage at the Mother Church of Country Music is always an honor.
"The Ryman. Only two words, but I say them with such reverence," Adkins says. "It is my honor to be performing on this hallowed stage, at the Mother Church of Country music. It is such a special place, and I look forward to visiting again with great anticipation."
The Ryman Auditorium celebrated its first concert on May 4, 1982. Through the years, it has hosted a wide variety of talent, entertainers and celebrities, including Harry Houdini, Charlie Chaplin, former President Theodore Roosevelt, Martin Luther King, Jr. and more.
In spite of the pandemic, the Ryman Auditorium topped Pollstar's End of Year Sales Report as the No. 1 theater for concert ticket sales, with more than 200 shows and grossing over $10 million in sales in 2021.
To celebrate the year-long 130th anniversary of the Ryman Auditorium, the venue is also giving out 130 tickets to shows throughout the year, beginning with Yoakam's January 21 show. For more information, visit Ryman.com.
Photo Credit: Courtesy of EB Media / Emily Joyce-Yoakam