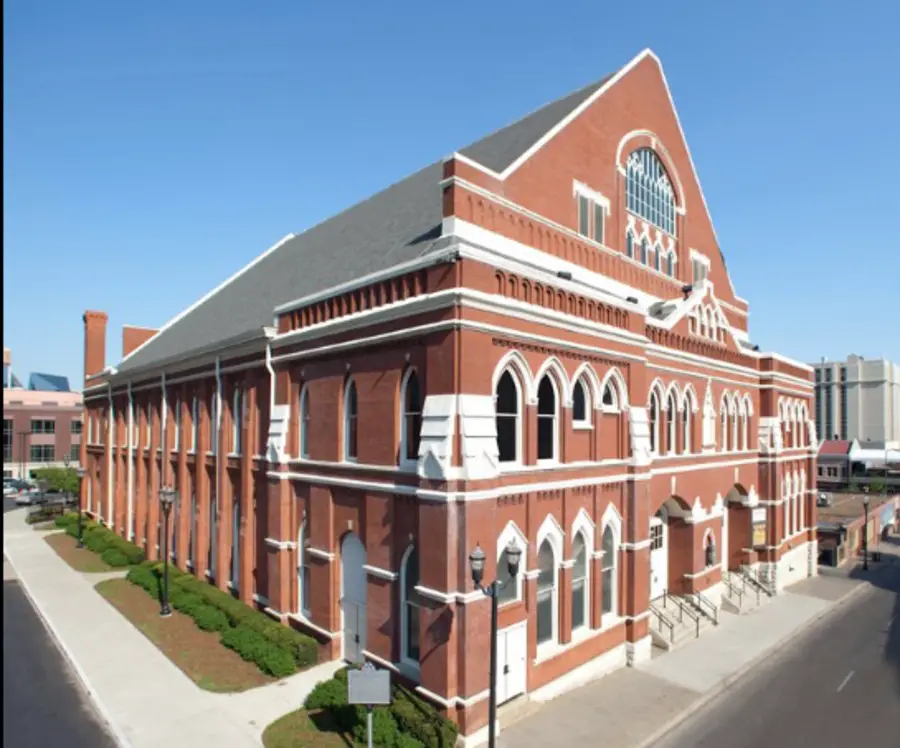 If Halloween is your favorite season, you're in luck. The Ryman Auditorium is once again hosting their Haunted History Tours, which will take place on October 30 and 31, in celebration of Halloween.
According to the Ryman's website, the Haunted History Tour will "explore the untold history behind unexplained sightings and occurrences reported at the Ryman throughout her 128-year history. Go where no guest has ever gone before: under one of Nashville's favorite stages. Hear the truth behind the Ryman's most infamous stories straight from our expert historians."
Included with the ticket purchase will be refreshments, a guided tour of the Ryman, access beneath the stage, and a photo to commemorate your evening. Guests are encouraged to dress in costume.
Tours will run from 7:00 PM to 11:00 PM on both October 30 and 31, leaving every 15 minutes. Group sizes will be limited to a maximum of ten people. All safety precautions surrounding COVID-19 will be in place, including the requirement of masks, social distancing, thorough cleaning within the facility and more.
The Ryman just announced the addition of a statue of Loretta Lynn to its Icon Walk, honoring her unprecedented career in country music.
"My dream, like thousands of other singers, was just singing on the Grand Ole Opry," Loretta said of the honor. "Being a member of the Grand Ole Opry has been one of the greatest honors of my life. Many years I've stood on the stage of the Ryman Auditorium, and there's no place like it. Now they're unveiling the statue in my honor. It's like I'm going to get to be there for many more years to come.
"It means so much to me to have the statue, and to be a part of all these wonderful artists," she continued. "One day soon, I'm going to get to come to the Ryman, and see it for myself. But for today, I want to say thank you, and I love each and every one of you, for thinking of me."
Free self-guided tours of the Ryman will be available to Tennessee residents with valid ID on Sunday, October 25, as part of their Ryman Community Day. For information on the Haunted History Tours at the Ryman Auditorium, visit Ryman.com.