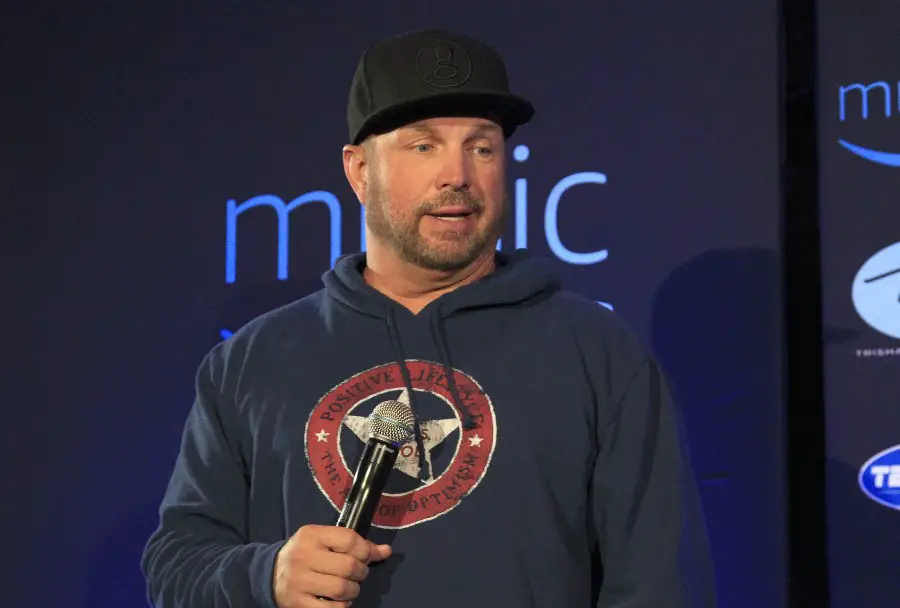 Garth Brooks might be one of the biggest country music superstars of all time, but his legendary status didn't always equal No. 1 hits. In fact, in spite of setting new attendance records for live concerts, the Country Music Hall of Fame member's last No. 1 hit was 2007's "More Than a Memory," until he recorded "Ask Me How I Know." The song, on Brooks' 2016 Gunslinger album, was written by Mitch Rossell and released in 2017. It ultimately landed at the top of the charts — an unlikely conclusion to a story that began when Rossell was just trying to write songs for his own potential project.
"It was a Saturday. I was home," Rossell tells CMT, recalling writing the hit song. "I had a night shift I was playing, like 6:00 to 10:00 downtown. I just woke up that morning — I had the idea the night before. I started writing on it and I finished it pretty much right before I left that day for the show, and then that night I came back and tweaked a couple of things."
"Ask Me How I Know" was a personal reflection for Rossell, who could have never predicted that the song would one day be shared with the world.
"It is from a very real place for me about always being that guy that when someone got too close, you run away," Rossell admits. "I wouldn't say it fell out. I'm a pretty slow writer, but when I write by myself, I write a little quicker. It was probably, with my ADD, walking around the house 500 times every ten minutes, it probably took about six or seven hours."
Rossell had already gotten to know Brooks by the time he wrote "Ask Me How I Know," which is why he sent him the song, never imagining how deeply the song would resonate with the superstar.
"I sent an email to Garth," Rossell says. "I had been getting to know him, and I sent four songs in the email for stuff that I thought I wanted to cut for an EP .. The thing is, Garth listens to them. He actually checks them out. He listened to them and he said, 'I can't get past the first one. I keep listening to that one.' Maybe a week or two later, he asked me to come by the house. He started talking to me about the songs. He didn't come out and say it, but I was kind of going, 'Are you maybe wanting to cut one of these? 'Cause I feel like that might be what you're saying.' He said, 'Yeah I do, but I'm worried about you as an artist, because I don't want to take it from you.' I said, 'Take it.'"
Rossell quickly experienced firsthand the excitement of seeing a song slowly climb the charts.
"You don't count your chickens before they hatch. When it made the record, I was so pumped," Rossell recounts. "It was a roller coaster of emotions, because every week, you're watching the spins. One week it looks great, and the next might not be quite as good … You're just a basket case, or at least I was, for 44 weeks."
Brooks is forever grateful for his first No. 1 hit in a decade, and Rossell is grateful that Brooks believed in the song so much.
"I can't describe the feeling," Rossell says. "He always thanks me, and I'm just like, 'Dude, you're ridiculous' … It's just way beyond any dream I ever had. I tell people, I'm not living the dream, I'm living the fantasy."
Brooks' fans will have to wait a little longer to hear him perform "Ask Me How I Know" live. He just canceled the five remaining dates on his Stadium Tour, due to COVID-19 concerns. All of Brooks' music, as well as tour updates, can be found at GarthBrooks.com.