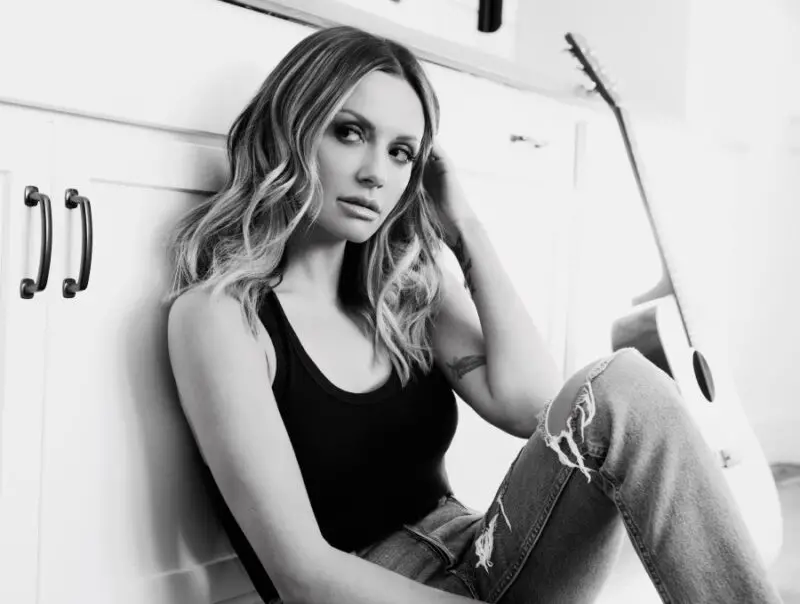 Carly Pearce is grateful for all of the lessons of the past couple of years, even the hard ones. The newest Grand Ole Opry member bared her soul on 29, which is being followed with the upcoming  29: Written in Stone record. Woven through all 15 songs on the new project is not only the heartbreak that Pearce endured, but the lessons she learned in the process, lessons she is now eager to share with her fans, especially as she joins Lady A on their What a Song Can Do Tour.
"I've only been out on the road for a month, but obviously I've had this kind of love affair with fans online," Pearce tells Everything Nash. "Seeing my pain become purpose has been really rewarding, and makes me grateful that I went through all of that. I feel like I now am able to show and put a face to things that maybe young women or women in general or men don't want to own. Nobody wants to get divorced when they're young, and they certainly don't want to do it in the public eye."
After enduring so much loss, the 31-year-old knows exactly what she wants to impart to others.
"Just to remind people that you don't have to stay in something that isn't right for you," Pearce urges. "You can know your worth, and make other decisions. I now stand here very proud to watch how impactful my story has been."
Pearce also has been vocal about her growing faith, which she leaned on heavily while mourning the end of her marriage and the inability to tour because of the pandemic. The Kentucky native has praised Hillary Scott, who shares Pearce's spiritual beliefs.
"My faith is such a part of my soul, the way that country music is a part of my soul," Pearce says. "I don't really have an option to not speak about it, because it is a part of my DNA, and it's a part of who I am. Hillary, I think she's another one that speaks to her faith, and we can be lights for that in our community, and be faces of unwavering faith, and how faith has carried us. She went through a miscarriage and I went obviously through a lot of stuff, and my faith is what got me through that. I would be nothing if I didn't have that."
Pearce joined Matthew West on a version of his hit single, "Truth Be Told," and hopes to do more of those collaborations in the future.
"I feel so lucky to have been a part of that Matthew West song, and just hope that I can continue to collaborate in the Christian genre, but also be a face in our era, that hopefully people think of. I hope that one of the first things people think of me is that I love Jesus and that I've walked with Jesus."
29: Written in Stone will be out on September 17. Pre-orders are available now here.
Be the first to see exclusive artist interviews by subscribing to our YouTube channel here.