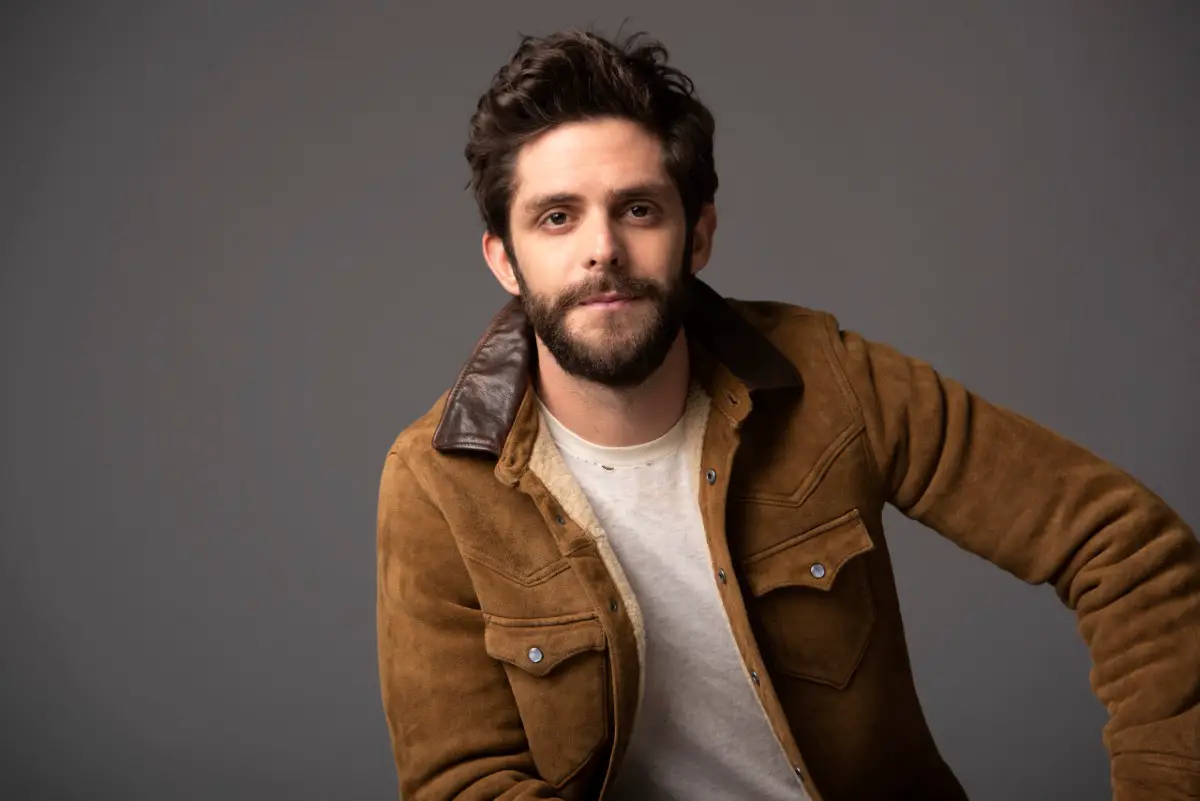 This seems hard to believe, but it's true. Thomas Rhett reveals that, when he was off the road in 2020 because of the pandemic, he considered becoming a real estate agent. The father of three — with one on the way — predicts he would have started a real estate company if he hadn't gone into music in the first place, and still hasn't fully given up on the idea in the future.
"I honestly thought about getting my real estate license this year," Rhett tells BMLG. "I'm not kidding. I mean, I had the time to do it and I've got a bunch of buddies that do it now. And I love the whole art of going in and getting somebody to really love a home enough to buy it. So, maybe in about 15 years that's what I'll do."
For now, Rhett has his hands full. The 31-year-old just released Country Again: Side A, which he admits he likely would have never released if not for the challenges of the previous year.
"I think the majority of this record, even though a lot of it was written in 2019, I think that it took 2020 and all of the hardship that came with it, to kind of re-discover some stuff about my life, about myself, about being a husband, being a dad," Rhett shared with Everything Nash and other outlets at a virtual media event. "I feel like when you're forced to stop doing what you think your identity is, and you're forced to live with yourself, at the core of you, you start to ask yourself a lot of questions. Who am I without a guitar? Who am I without a stage? And I think that I just kept being reminded that I am a dad, I'm a husband, I'm a friend. And I really started to just embrace more of those moments so much more, obviously being forced to stay at home."
Rhett is also getting ready to add another daughter to their family, when his wife, Lauren Akins, gives birth later this year. The time at home last year inspired him to spend more individual time with his daughters, Willa Gray, Ada James and Lennon Love, which he finds more important than ever now that he is touring again.
"I just love getting to spend one-on-one time with each of them, which is something that I didn't think was really important before," Rhett told  People. "I just thought as long as the five of us were together, we were good. But I think the longer I've gone as a dad, it's like each child really does need that one-on-one time — in the same way that Lauren and I just need time with each other."
Rhett is back on the road, on his rescheduled Center Point Road Tour. Find tour dates, as well as all of Rhett's music, at ThomasRhett.com.