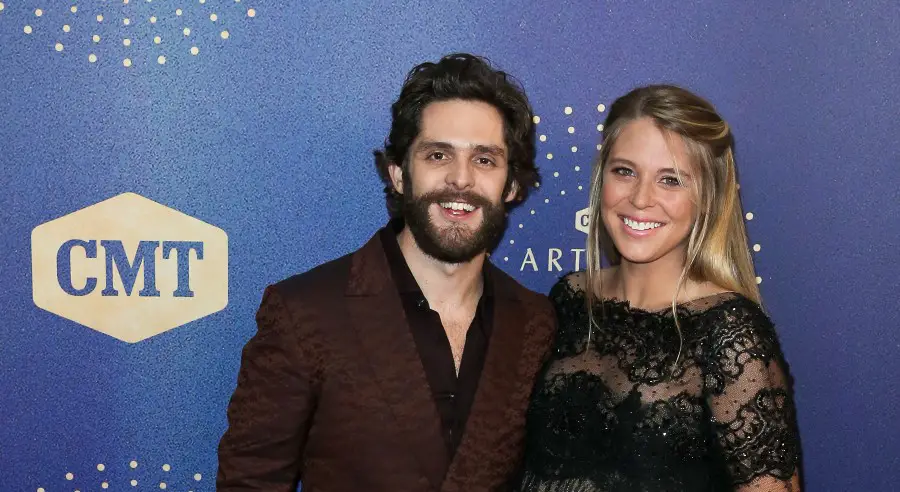 Thomas Rhett and his wife, Lauren Akins, might seem to live a charmed life, but he says that is hardly the case. The country music superstar, who wed Akins in 2012. says their marriage has had its own share of highs and lows, just like everyone else.
"I think if you would've asked Lauren when she was like 17 years old if she would marry a country singer, her answer probably would have been absolutely not," Rhett concedes to BMLG. "But somehow we made our way back to each other. And she spent the entire first year of my road life on the bus with me and eight of my band members, and has seen probably 6,000 of my concerts, and has just put up with me as a person through all this stuff.
"I just want people to know that our life is not this fairytale land at all times," he continues. "We have our ups, we have our downs, but it's just about like sticking with each other through the thick and the thin, and how much she's had to sacrifice and how much we both had to sacrifice to make this whole thing called music work."
Rhett previously said that they decided when they got married that they would stay married, no matter how hard it got at times.
"It was even in our wedding vows. We said, 'Divorce is not an option,'" Rhett revealed. "Because marriage is fricking hard. No matter what you do for a living, when you start to add kids into the equation, things just change. You start to love each other differently because now you have, for us, three little babies to take care of. So, making time for each other, I think, was a struggle that we dealt with, just from going, 'Well, I need to watch the baby, you need to watch both girls. But we were supposed to have date night tonight. Well, let's just push it until next week.'"
Rhett and Akisn are already parents to three little girls, and will welcome their fourth daughter next month — and hints they might not be done having babies.
"My wife has wanted five kids for forever, so I'm sure we're gonna have at least that many," Rhett told People. "I would love a son. But at the same time, I'm so used to embracing this 'girl dad' life that I don't really know what I would do with a boy, to be honest with you!"