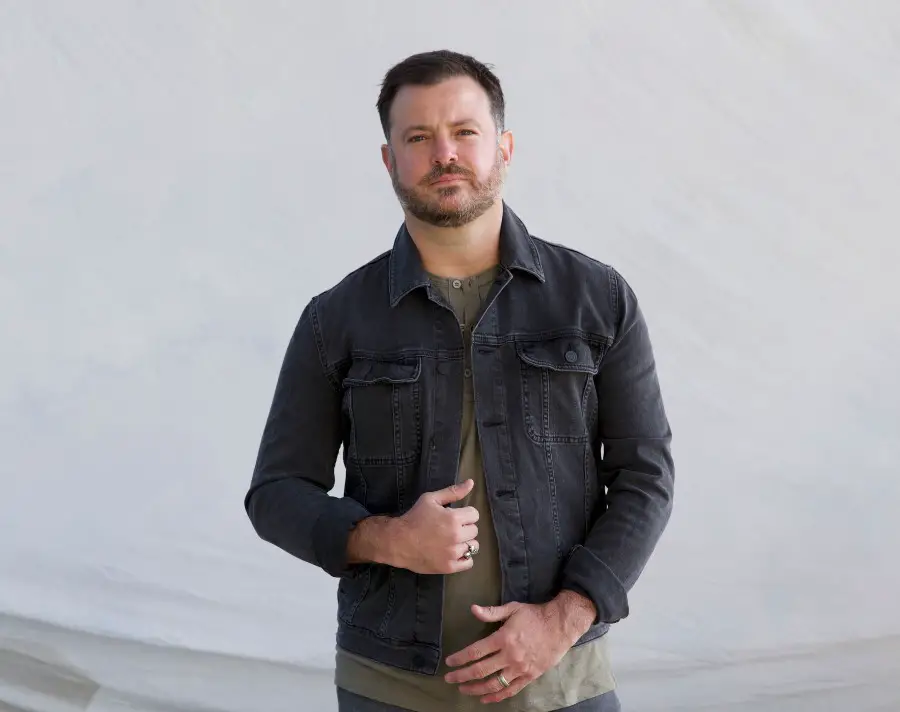 Wade Bowen is closing out 2021 with new music. The singer-songwriter just released his new single, "When Love Comes Around." The song is from Bowen's upcoming EP, Where Phones Don't Work, out on November 19.
"When Love Comes Around" might not have ever been written, if not for the challenges brought on by the pandemic.
"We had such a crazy year, and writing was so weird," Bowen tells Everything Nash. "We've learned to write on Zoom and all these crazy things. So when I actually got a chance to write again with some friends in person, I went out to a ranch here in Texas and brought Eric Paslay and Heather Morgan with me. We just went out; I don't want to call it a writer's retreat, 'cause it was more of a getaway, just the three of us.
"It was so nice to get away and clock out from all the craziness in the world at the time," he adds. "And we ended up writing like five songs in two days. It was a quick trip, but it was so worth it. And this was the first one."
Bowen vividly recalls the inspiration behind "When Love Comes Around," a feel-good, uptempo song that was born of his own positivity.
"I was literally cooking eggs and bacon, and making tacos for everybody," recounts the singer. "I think it all came from us just being in such a good spirit, such a good place being out there in the middle of nowhere, away from all the chaos, away from the world, and just enjoying what we love to do most, and that's write songs. I think that's where this happy feel-good song came from."
"When Love Comes Around" is one of six songs on Where Phones Don't Work, with Bowen teaming up with hit writers like Rhett Akins, Jeremy Bussey, Steve Earle and more to help pen the project. The record will be released on Thirty Tigers.
"I started reconnecting with Nashville a lot more, and that really has helped me during the project," the Texan reflects. "I have a new manager now, and she's really done a great job of getting me back into that mode. I kind of clocked out for a while after all the Sony stuff. And so, she's done a really good job of convincing me that that this town really, really does still embrace me quite a bit."
Bowen wouldn't have chosen all of the struggles brought on by the last year and a half, but in hindsight, he feels a new sense of gratitude for everything, the good and the bad, which led him to Where Phones Don't Work.
"We can't enjoy the good times without knowing what the bad times are all about it," Bowen maintains. "I think that goes with the pandemic, too. I think we all learned so much about ourselves during that crazy time when we're all shutting down and trying to figure life out. It was hard on everybody, not just me. It's a prime example of, when you're knocked down, the most important thing is to get back up and figure out how to beat it."
Find all of Bowen's music at WadeBowen.com.
Photo Credit: Courtesy of EB Media / Katie Kauss