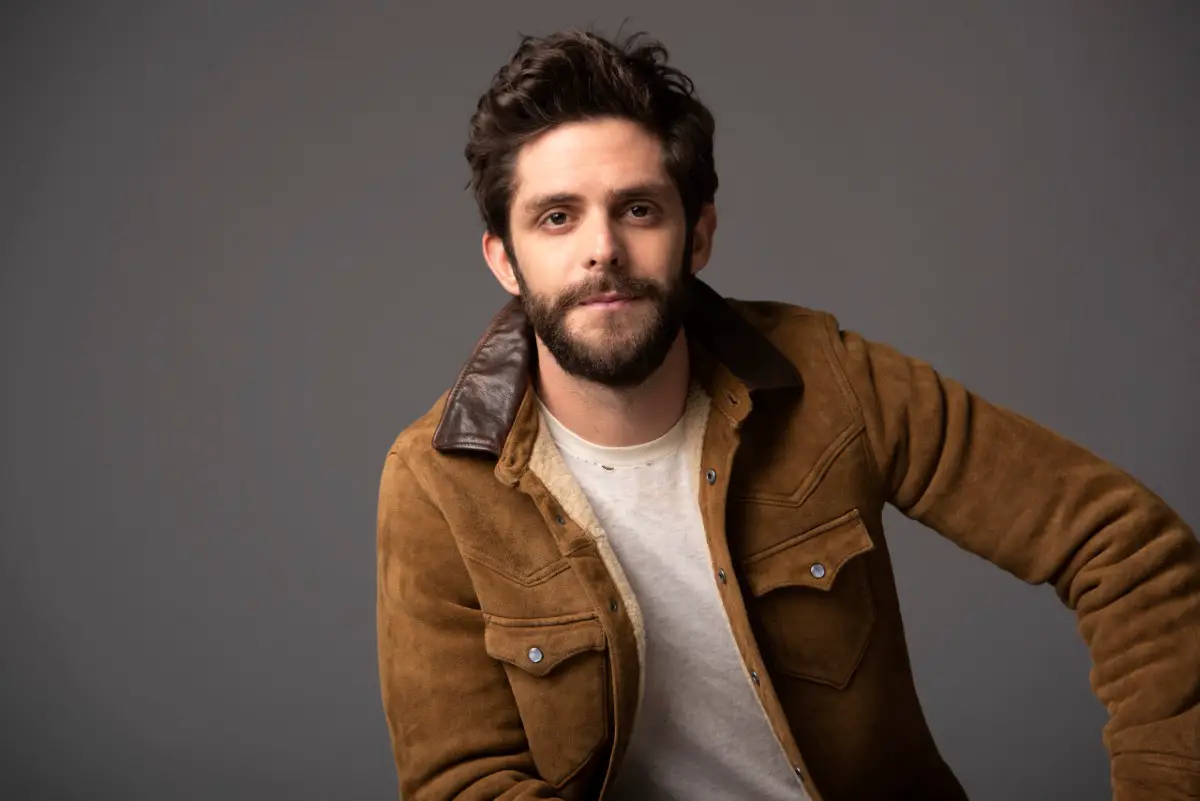 Thomas Rhett is pretty optimistic about 2022. The Georgia native was able to return to touring this year, on his Center Point Road Tour, but says that after surviving all of the struggles and hardships brought on by the pandemic, next year will be even bigger — and better — than ever before.
"I think 2022 is gonna feel like the most normal year since 2019," Rhett shares with BMLG. "I feel content. I feel clearheaded, I feel joyful. I feel thankful that we got to play shows this year in the first place. But I do feel like it was somewhat of a warm-up. I cannot wait to get back on the road in 2022 and have a new record under my belt, having a couple new singles off this project out.
"It's just gonna be a great year to get back on the road and get to go out on the road with some new friends and get to see a bunch of my favorite people," he continues. "Just watching the fans file into those shows is literally one of my favorite feelings on the planet."
In addition to touring, Rhett will also have not one but two new albums come out. His Where We Started album, which includes his current single, "Slow Down Summer," will be out in early 2022, followed by his Country Again: Side B record, which is expected to be released in the fall.
"Last year and this year on the road, me and my team have been writing so many songs, and what we decided to do is to put out two albums next year, which is going to be awesome," Rhett announced on social media. "So 'Slow Down Summer' will be the first single off the next project, called Where We Started, and it's going to come out early 2022. And then next fall, we're going to put out Country Again Side B.
"I'm so pumped," he added. "I cannot wait for you to hear these songs, and I can't wait to play them for you live on the road next year. But until then, y'all get excited. Tell your friends, tell your parents, tell your dogs. Tell anybody."
Rhett has yet to announce his tour plans for 2022, but when he does hit the road, he could need a bigger bus. The singer and his wife, Lauren Akins, welcomed their fourth daughter, Lillie Carolina, into the world on November 15.
Lillie Carolina Akins 😍 born November 15th. 7.5 pounds of pure joy🙌 @laur_akins, you are my hero. Watching a child being born is legit a miracle. 4 under 6 here we go! pic.twitter.com/swxKKoSIEY

— Thomas Rhett (@ThomasRhett) November 18, 2021
Rhett and Akins might have their hands full with four children in the house, but Rhett wouldn't have it any other way.
"I think after having three kids, I don't feel like me and Lauren could be shocked anymore," Rhett said. "I do know that four is a lot, but we're already kind of in the chaos phase with young kids – one in kindergarten, one in preschool, one still in diapers, and then an infant. We're just gonna have to re-learn how to prioritize our time. And I do know that it's going to be stressful but we've always wanted a big family."
Rhett's next scheduled show is on New Year's Eve in St. Paul, Minnesota. Find tour dates and all of his music at ThomasRhett.com.