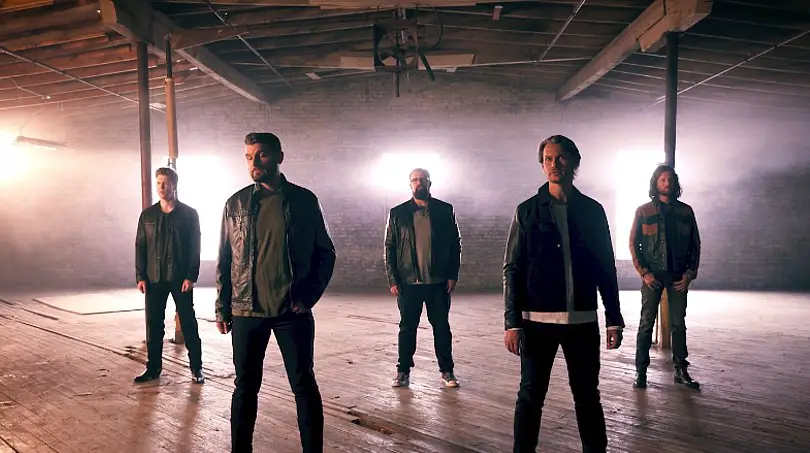 Grab a tissue or two before watching Home Free's latest video, "Christmas Ain't For the Lonely." The song, written by Home Free's Tim Foust, along with Chris Chatham and Darren Rust, appears on the group's Warmest Winter Christmas album.
The song, which says in part, "Christmas without you and me is not the way that it should be / Just stuck here in the winter breeze with nothin' left but memories / Bells are ringin', choirs are singin', and it's all just stingin' / What a time to feel this way / It's not much of a holiday / Without your one and only / Oh, Christmas ain't for the lonely," is a heartfelt look at the hard part of the holidays, which Home Free spoke out about on social media, ahead of the video's release.
"While many feel the warm and fuzzies around the holidays, this time of year can also feel lonely for many," Home Free said. "Our new video touches on those for whom this time of year can be tough."
"Christmas Ain't For the Lonely" is already emotional enough, but the video adds an entirely new element, with the storyline taking a surprising twist by focusing on the loss of a beloved pet instead.
Home Free just dropped their "Go Tell It On the Mountain" collaboration with Texas Hill, which the two acts performed together at Home Free's recent performance at the Ryman Auditorium, as part of their Warmest Winter Tour.
"It's really special, and it's the first time we've really done something like this. Obviously, we did something with the Oak Ridge Boys," Austin Brown tells Everything Nash, referring to their "Beautiful Star of Bethlehem" duet they did in 2020. "But this is just so different from that. The full body sound — we actually got to sing together on stage when the guys came out, and we filmed this music video in Cheyenne. We did a song on the show together, and we actually have some more shows coming up. It is some of the most fun I've ever had. Just getting to sing with these guys and have seven dudes just wailing is awesome. It feels so cool. I hope it's an omen of all kinds of things to come just like this."
Find all of Home Free's music and tour dates by visiting their website.