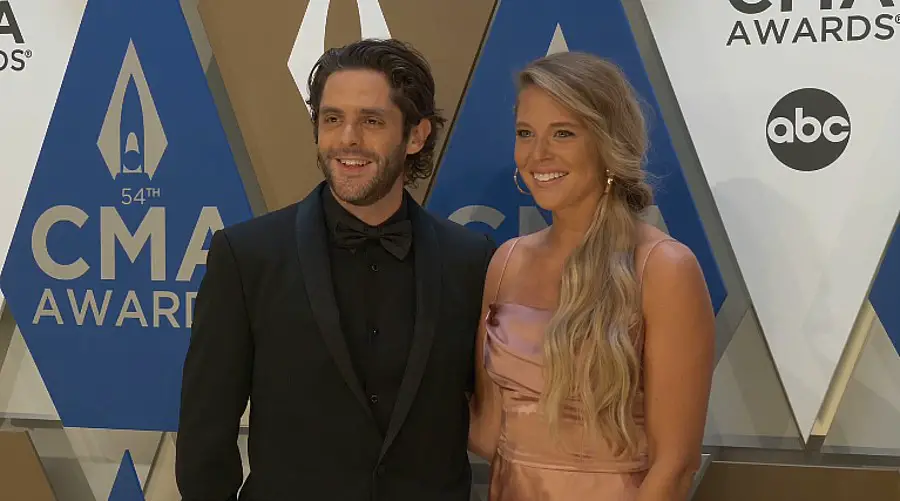 Thomas Rhett doesn't know where he would be without his wife, Lauren Akins, nor does he want to know. The father of four posted a series of photos of his family on social media in honor of Mother's Day, praising Akins for how seamlessly she takes care of their entire family.
"I chose this picture to lead off your happy Mother's Day post because I think it describes our life to a T right now," Rhett said on Sunday, May 8. "Today is Mother's Day but it should also be called 'happy patience day' 'happy how the heck do you do it but you just do day' 'happy most beautiful human alive day' I could go on and on. You truly are part angel, part woman. I thank God every day you chose to spend your life with me. You are the best momma our kids could ever ask for. Having 4 little ones is no joke and you do it with such patience, love and grace. It's inspiring.
"I hope that today you feel peace, relaxation and the bliss of a good margarita!" he added. "I love you so much babe! Happy Mother's Day to you and to all the mommas out there making it happen. We'd be lost without you."
I chose this picture to lead off your happy Mother's Day post because I think it describes our life to a T right now🤣…

Posted by Thomas Rhett on Sunday, May 8, 2022
Rhett has been very vocal about his love for Akins, especially while much of their relationship has been on the road, due to his busy career.
"I think if you would've asked Lauren when she was like 17 years old if she would marry a country singer, her answer probably would have been absolutely not," Rhett told BMLG. "But somehow we made our way back to each other. And she spent the entire first year of my road life on the bus with me and eight of my band members, and has seen probably 6,000 of my concerts, and has just put up with me as a person through all this stuff.
"I just want people to know that our life is not this fairytale land at all times," he continued. "We have our ups, we have our downs, but it's just about like sticking with each other through the thick and the thin, and how much she's had to sacrifice and how much we both had to sacrifice to make this whole thing called music work."
Rhett will embark on his Bring the Bar to You Tour in June, with Parker McCollum and Conner Smith serving as his opening acts. Rhett's latest album, Where We Started, is out now. Find music and tour dates at ThomasRhett.com.