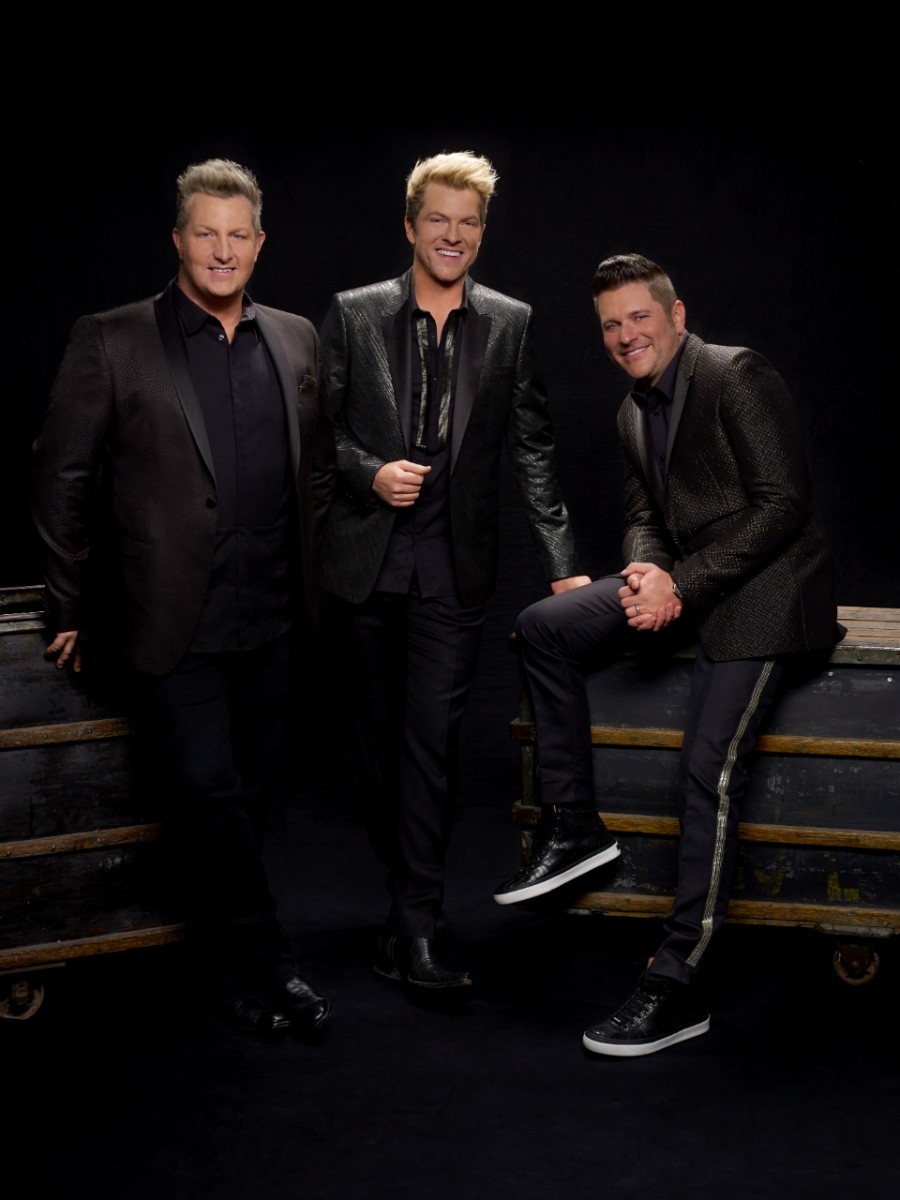 Country music fans mourned when Rascal Flatts announced they were disbanding in 2020, following their farewell Rascal Flatts: Life Is a Highway Tour. That tour never happened due to COVID-19, with both Jay DeMarcus and Gary LeVox] announcing other projects they were working on. While the final goodbye to the trio, which also includes Joe Don Rooney, was never able to happen, DeMarcus' wife Allison predicts fans haven't seen the last of the award-winning group.
"They're still great friends … I think that COVID was really what caused the band to cancel their farewell tour and ultimately go in their separate direction,"  Allison tells Fox News, hinting that she predicts they "will get back together."
"Jay has created another band just for fun called Generation Radio, but he is going to have to get back to playing some music because it's just what he loves to do, and I'm not inexpensive." she quips.
Last year, DeMarcus said that they hoped to still do their farewell tour, although they had yet to put any of those plans into place.
"There's no timeline for immediately getting back out there and doing that farewell tour," DeMarcus told WKKG. "There are so many things scheduled that were planned out. Gary [LeVox] had a couple of solo releases that he wanted to put out. I opened this record label that I was going to really spend a lot of time totally immersing myself in there and launching some new artists, and so, we've made other commitments that were a little tough to back out of this year.
"Obviously, this isn't the way we wanted to lay this thing down," he continued. "We will. At some point, the time will be right for us to get back together and go back out and love on our fans, and give a proper goodbye like we wanted to."
After all of the Rascal Flatts members remained silent on the cause for the split in the immediate aftermath, it was later revealed that it was Rooney who was ready to bid farewell to Rascal Flatts, after two decades together.
"I wasn't happy that Joe Don quit," LeVox later said to People., adding that it "kind of came out of nowhere."
"It was like, 'Let me try to wrap my head around this,'" he continued. "And then I certainly wasn't OK with the pandemic, which canceled everything. I hate the way that it ended. I hate that we didn't get to do this farewell tour. I can't stand the fact that it just feels there's no closure with something that we've been so blessed with. That will always be in my heart."