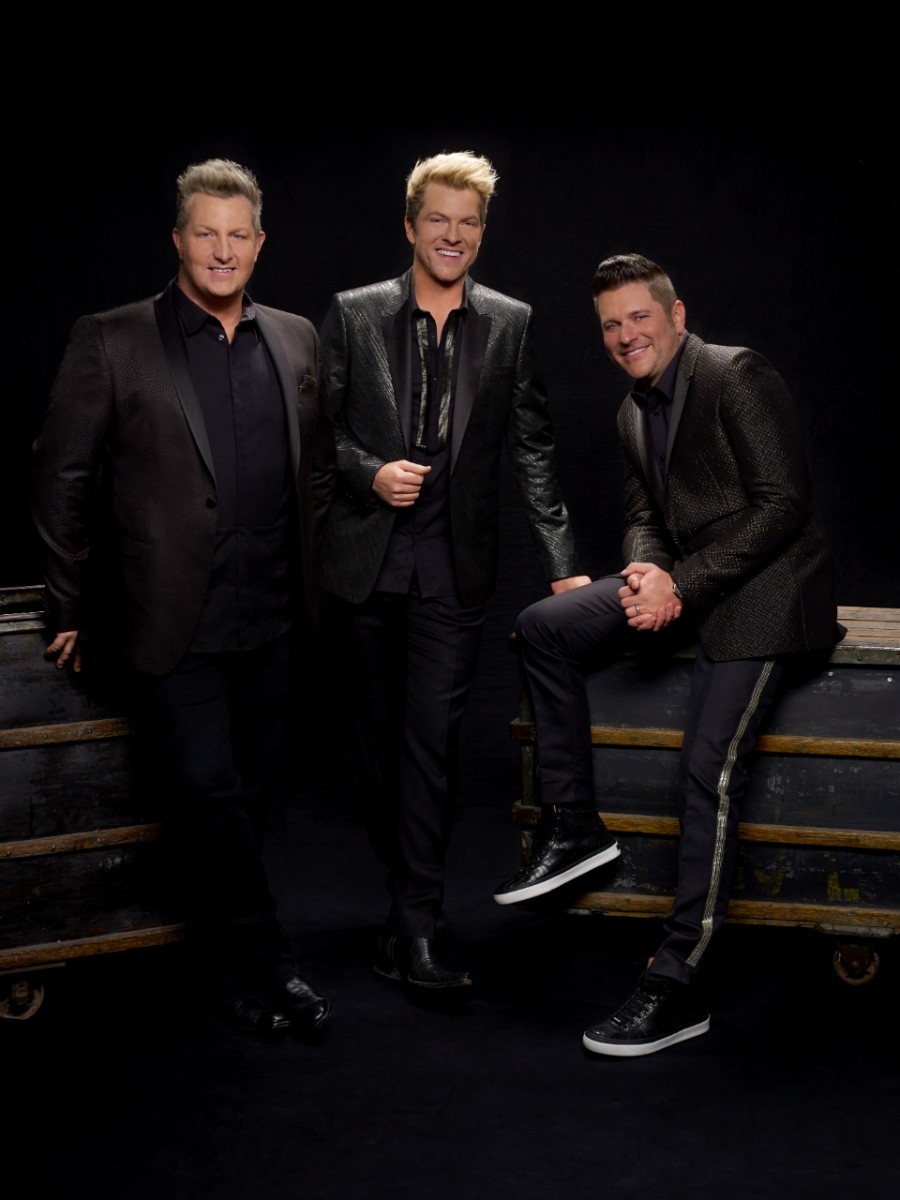 Rascal Flatts' Gavy LeVox is opening up about the sudden demise of the award-winning trio. The group, which also includes Joe Don Rooney and Jay DeMarcus, announced in early 2020 that they were heading out on their farewell Life Is a Highway Tour — a tour that never happened because of the pandemic — and then focusing on solo interests. While LeVos says that is at least partly true, he now reveals that the real reason Rascal Flatts split up is because of Rooney.
"I've never been OK with the way that it ended," LeVox tells People. "I was never OK with….I wasn't happy that Joe Don quit."
Adding to the heartache for LeVox is that the Flatts never go to say an official farewell to their fans, and now doesn't know if they ever will.
"It kind of came out of nowhere," LeVox says. "It was like, 'Let me try to wrap my head around this.' And then I certainly wasn't OK with the pandemic, which canceled everything. I hate the way that it ended. I hate that we didn't get to do this farewell tour. I can't stand the fact that it just feels there's no closure with something that we've been so blessed with. That will always be in my heart."
LeVox and Rooney have not spoken since Rooney was arrested for a DUI last month, but LeVox hints that Rooney may be going through his own personal struggles.
"I have not talked to him," LeVox says. "And I was heartbroken too. But you know what? I think God gets your attention in different ways. I just wish him the best and I hope he gets everything that he needs to get well and take care of whatever issues he's got going on. There's power in prayer."
Since the end of Rascal Flatts, LeVox has been moving full-speed ahead with his own solo career, including with the release of his One on One EP in May, and his new track, "Working on Sunday." He was supposed to embark on his One on One Live Tour this year, which he recently announced had been postponed until 2022. Through it all, LeVox remains focused on his faith, which has become his anchor throughout all of the struggles and unknowns.
"There [are] so many times in life that you sit there, and you go, 'Oh my gosh, I'm all alone, Lord, I just can't," LeVox admits. "How many times could I pray for and ask you to pull me out of this and nothing is happening? And it's then that He makes himself known, and everything makes sense."
Although LeVox wasn't ready for Rascal Flatts to end, and remains open to the idea of a reunion someday, he is happily moving full-speed ahead with his own music career for now.
"I just took it and ran," the 51-year-old says. " "I'm loving being a solo artist. I know that's what He's called me to do. I'm just going to stay on my path. I know what I'm supposed to do, and I love it. There's no better feeling than to make people feel something by something that you did."
Find all of LeVox's music at GaryLeVox.com.