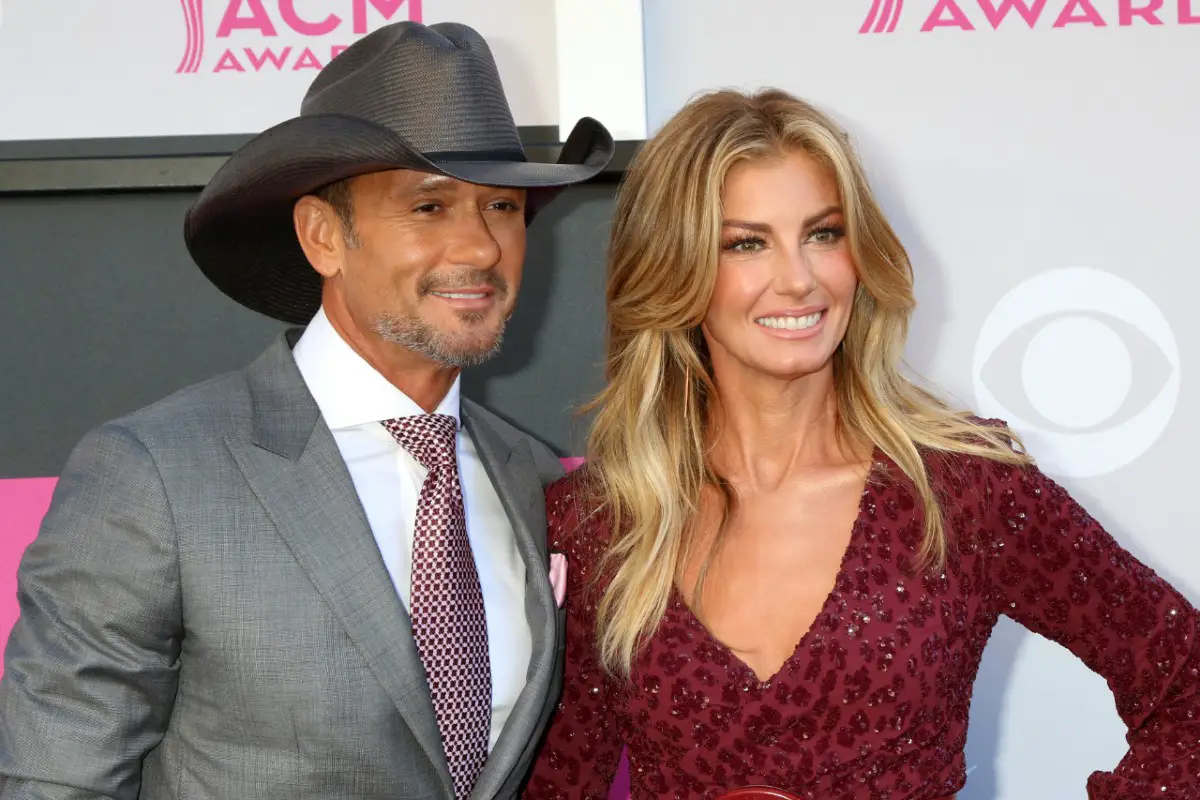 Tim McGraw and Faith Hill are starring in their first joint project together, in the 1883 series. The couple, who celebrated 25 years of marriage earlier this year, have found themselves growing even closer together, after starring together in the show.
"She's the backbone of our family," McGraw boasts to Access. "She's the steel in our family. Without her being the center of our universe, nothing would work. That's for me and the girls. She's just rock-solid. She's way more solid than I am."
Hill also praised her husband for his strength in their family, both as a husband and father.
"I feel like he's the rock too. That's a shared — that's something that, there's ups and downs. What is the song of Bruce Springsteen?," she reflected to the outlet, referring to Springsteen's song, "If I Should Fall Behind." "Should I fall behind, I'll wait for you. Always beside one another."
McGraw and Hill previously revealed that they don't run their lines together, so that their roles can stay as authentic as possible.
"We want to keep it really fresh and natural, when it comes time to do it," McGraw explains. "We'll rehearse on our own, but when it comes time to be on set, we just want to deliver. We know each other so well, so we want our characters to really be able to communicate in a different way than we communicate. That's why we don't run them together. We read the scripts out loud to each other."
Perhaps Hill keeps it a bit too authentic. McGraw recently recalled filming a scene, which required Hill to slap him — a job, she took very, very seriously.
"Honestly, I did slap him a few times, because we did it a few times," Hill recounts. "But I realized it was the palm of my hand. He said I was basically punching him. I don't recall that …. It was part of the scene, and it was actually an incredible scene. Sorry, honey, that I smacked you ten times with my palm."
Both McGraw and Hill call 1883 a dream come true for them, especially since they get to do it together.
"We're pretty excited about it. Faith and I get to star alongside Sam Elliott, goodness gracious, for the new Yellowstone prequel, called 1883. It's going to be a fantastic, family saga about the original Duttons, and their journey to Montana, and how they founded the ranch up there … We couldn't be more excited."
1883 will premiere on December 19 on Paramount+.