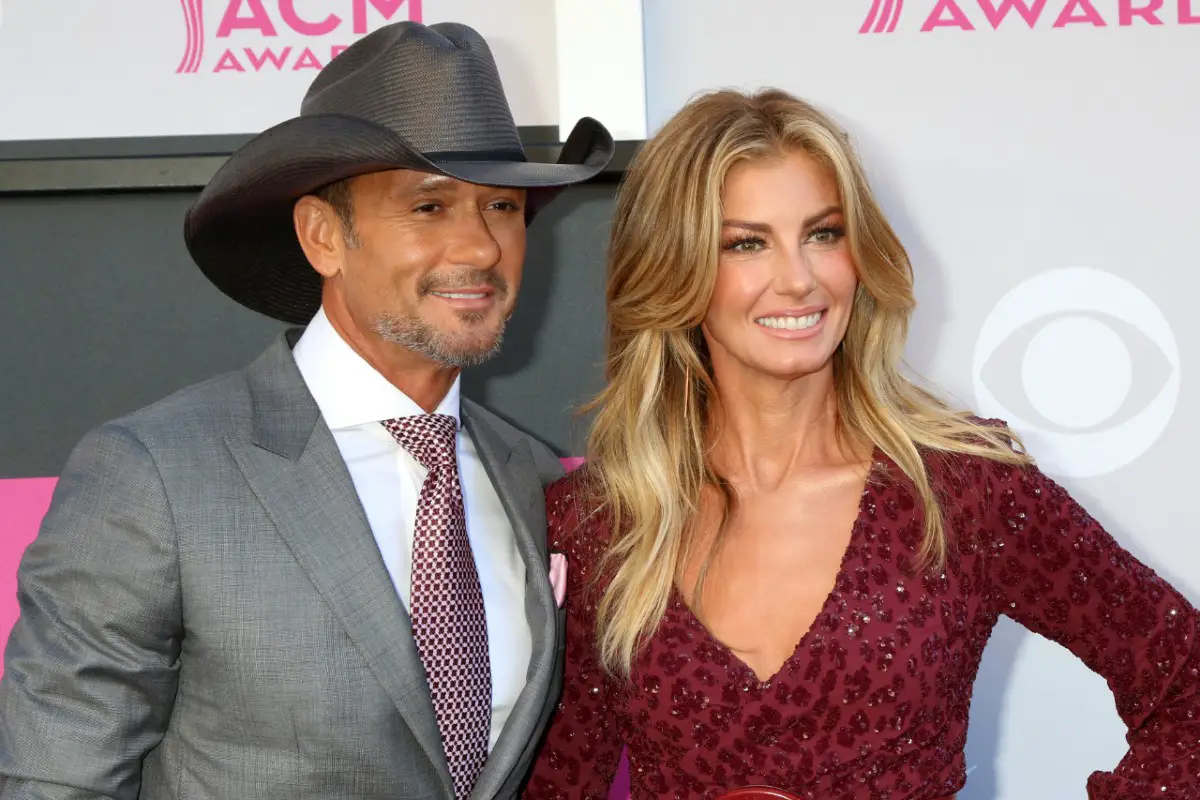 Tim McGraw and his wife,  Faith Hill, have spent much of their marriage making music together. The couple toured together multiple times, first on McGraw's The Spontaneous Combustion Tour in 1996, when Hill opened for McGraw, followed by three Soul2Soul Tours, in 2000, 2006 to 2007 and their Soul2Soul World Tour in 2017 and 2018, as well as a co-headlining tour in Australia in 2012. The parents of three also released several duets, including "It's Your Love," "I Need You," "Just to Hear You Say That You Love Me," and "The Rest of Our Life," which also became the title track of their duets album, which was released in 2017.
Although neither McGraw nor Hill have revealed if they have any future plans to make music together, McGraw hints that they sound too good together to not release more collaborative songs.
"We're such different artists," McGraw shares with BMLG. "Our style is different, the way we sing is different. I mean, she is [an] R&B, just soulful singer. But I think that there's something that our voices together really work well. I think that there's a sound that creates. If I can be objective as I can be, there's sort of a thing that happens with our voices together because they're so different, because they come from such different places musically, that really works together. I mean that's what I feel. I feel like when we make a record there's something that happens voice-wise, sort of like oil and water, that creates this sort of cool combination."
McGraw and Hill just announced that they were starring together — as a married couple, no less — in the upcoming series, 1883. The show, which includes Sam Elliott, is a prequel to the popular Yellowstone show, and marks the couple's first time they will appear together on either a TV show or movie, playing the Duttons, spouses who are  part of a group traveling from Texas to Montana.
"This is truly a dream job … The Duttons are tremendous characters and it's so thrilling to be able to bring them to life," McGraw says of their dual roles. "As a kid growing up riding horses, you think about dream jobs like this and I am just so excited to work with this amazing cast and crew."
McGraw also spoke out about their new acting gig on social media.
"We're pretty excited about it. Faith and I get to star alongside Sam Elliott, goodness gracious, for the new Yellowstone prequel, called 1883," McGraw boasts. "It's going to be a fantastic, family saga about the original Duttons, and their journey to Montana, and how they founded the ranch up there … We couldn't be more excited. A lot of you asked about my beard, so now you know why."
Read Top 8 Tim McGraw and Faith Hill Duets, Ranked here.