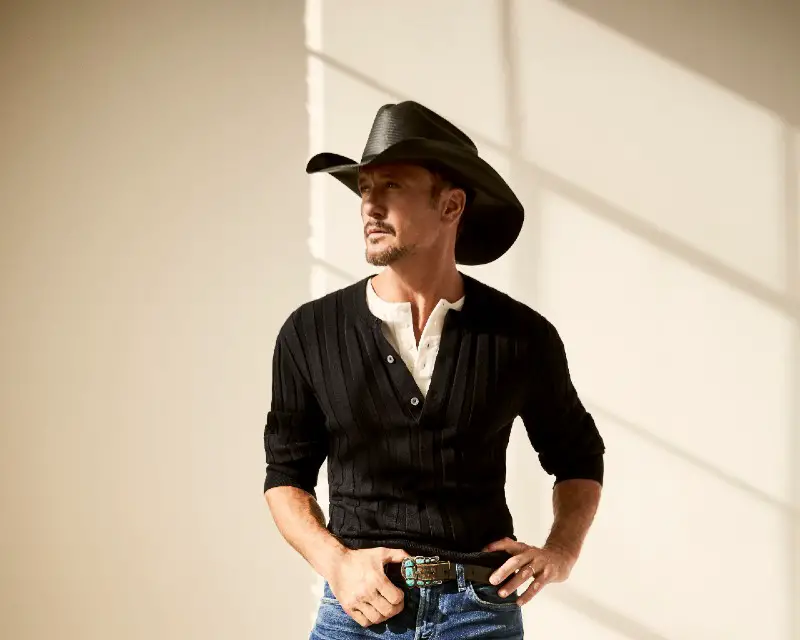 Tim McGraw will turn 55 on Sunday, May 1, and while he doesn't mind getting a year older, he doesn't really want to talk about it much, either, or even really celebrate it.
"I'm not a big birthday celebrator," McGraw shares with his record label. "In fact, our whole family, we're not big birthday celebrators. I mean, we have parties and stuff like that every now and then for big ones, but we're not big birthday celebrators, and I don't have anything planned. To me, a perfect night on my 55th birthday would be to hang with my wife on the couch and watch a great movie."
While McGraw might not want to celebrate his birthday, that doesn't mean he has any qualms about getting older. The 1883 star is perfectly content with where his life is right now, and has no desire to stop the hands of time.
"Oddly enough, I'm not one of these people that look back very often," McGraw says. "I'm always looking forward, trying to figure out how to improve myself and get better. Even turning 55, I still feel like I've got a lot more to offer, still feel like I've got a lot more to learn about music and acting and fatherhood and being a husband and being a good person. And I think it's more about looking forward. You know, one of these days, hopefully, I'll sit in my chair and kick back and look back at my life. And also having kids – you know, I have a 25-year-old, a 23-year-old and a 20-year-old – I'm enjoying sittig' back and watching their lives progress."
McGraw will spend the last weekend of being 54 by kicking off his McGraw Tour 2022, where he will be joined by Russell Dickerson, Brandon Davis and Alexandra Kay, choosing the latter two because of their impressive performances of other people's songs on TikTok.
"They were doing great covers and some originals and I thought it was a great opportunity for them," McGraw tells Pollstar. "I also thought that they brought a lot of new energy and they're both very positive people. Together with Russell Dickerson, who has had a bunch of No. 1s and brings such a fun show – I thought they would all fit our tour perfectly."
The McGraw Tour kicks off on Friday, April 30, in Rogers, Arkansas. Find a list of all of his upcoming shows here.