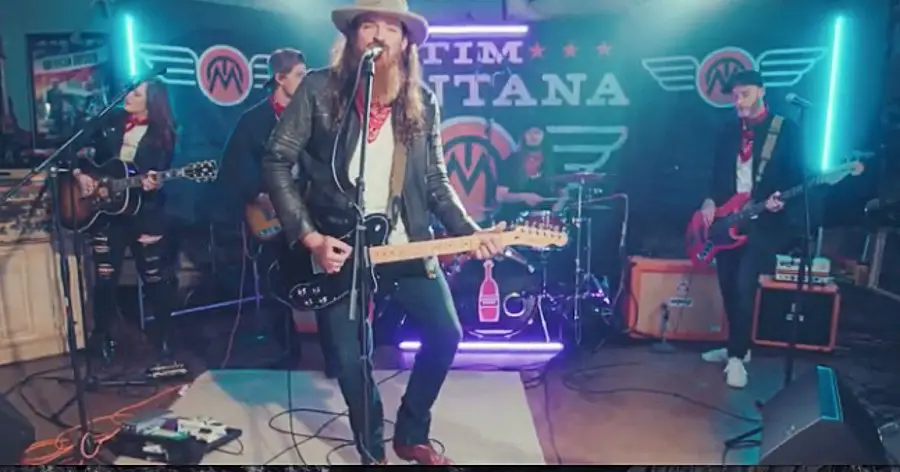 Tim Montana's debut album as a signed artist is out! The ambitious 12-track Long Shots album was released on Friday, April 9, via Music Knox Records/BBR Music Group.
"Where I come from nobody trusts you if you're not a little dirty and I respect the hell out of that — I'm proud to have earned the calluses on my hands and dirt in my beard," Montana says of the project "It's been quite the ride getting to this point and glad I got the chance to take all of the blood, sweat and tears and turn it into something that slaps. I hope those who feel overworked and underappreciated listen to this and know that this ol' boy has been there and that I salute them."
Montana, who co-wrote all 12 songs on Long Shots, previously released his Cars on Blocks EP, his first introduction of his genre-defying music he was ready to share with the world.
"This was my label debut," Montana previously told Everything Nash. "I signed with [Michael] Knox; Knox is part of Broken Bow and BMG. Knox is hard to get songs by. They call him Fort Knox for real. He's like, 'Try again.' Then he played me a bunch of other people's songs. And I was like, 'No way. I'm writing my first album.' So he teamed me up with the right guys."
Montana teamed up with the right guys again for Long Shots, writing with hit tunesmiths like David Lee Murphy, Josh Thompson, Blair Daly and more.
See a track list for Long Shots below, and purchase the album via his website.
Long Shots Track List:
1. "Do It Fast" – (Tim Montana, David Lee Murphy, Micah Wilshire)
2. "Get Em Up" – (Tim Montana, Erik Dylan, Micah Wilshire)
3. "Bar Band" – (Tim Montana, Ben Stennis, Micah Wilshire)
4. "River Kids" – (Tim Montana, Erik Dylan, Micah Wilshire)
5. "Doing Everything Right" – (Tim Montana, Rob Hatch, David Lee Murphy, Micah Wilshire)
6. "Don't Wait Up On Me" – (Tim Montana, Rob Hatch, David Lee Murphy, Micah Wilshire)
7. "Gone Looks Better" – (Tim Montana, Ben Stennis)
8. "Stronger Than You" – (Tim Montana, Brandon Kinney, Josh Thompson)
9. "Long Shots" – (Tim Montana, Blair Daly, Micah Wilshire)
10. "Cars on Blocks" – (Tim Montana, Jeremy Bussey, Monty Criswell, Derek George, Frank Rogers)
11. "Be a Cowboy" – (Tim Montana, David Lee Murphy, Micah Wilshire)
12. "To An End" – (Tim Montana, Brit Taylor, David Tolliver)