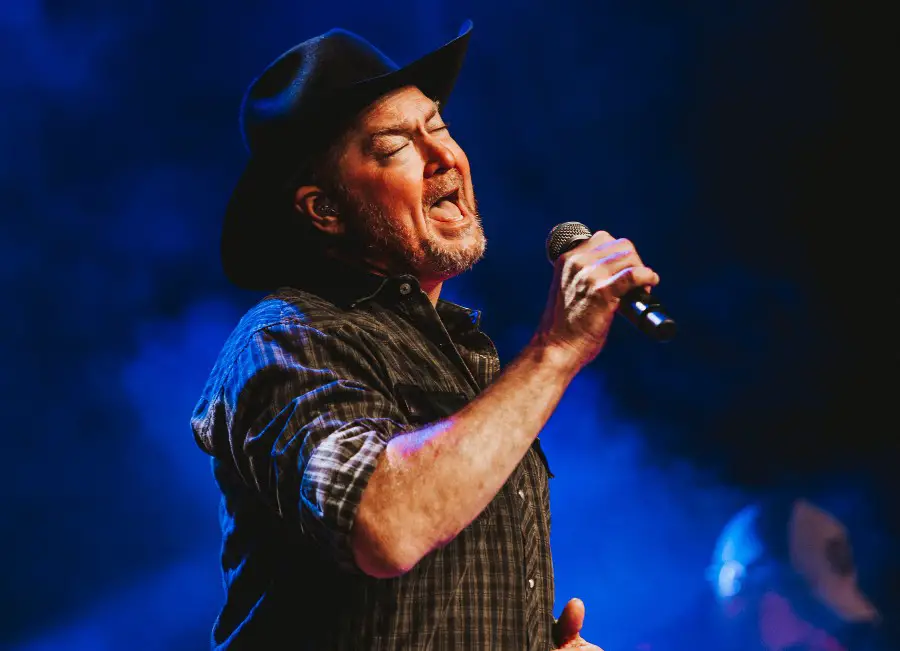 Tracy Lawrence is celebrating his 30 years in country music in a big way. The 53-year-old, who is honoring his three decades as a singer with his three-album compilation, Hindsight 2020, will also perform a livestream show at The Warehouse in Nashville on April 27, in partnership with StageIt and Taste of Country.
"You can tell people are just so excited to go out and listen to music again," Lawrence tells ToC. "Every show that we've done since we started back, the energy level was just unbelievable."
Just announced! Join me on @Stageit on 4/27 for a live stream concert from Nashville! I'll be playing some of my hits + songs from my new album, Hindsight 2020 Vol. 1. Tickets on-sale now: https://t.co/FjyMkrZEYH. @TasteOfCountry #TL30 pic.twitter.com/X3qf4XSLdZ

— Tracy Lawrence (@tracy_lawrence) April 9, 2021
The show will mark his first full-band concert in several months, but Lawrence previously said he is optimistic that he will be able to tour at least at some point in 2021 as well.
"Hopefully we'll get back to normal," Lawrence tells Everything Nash. "I'm ready to go back to work. I'm ready to see the fans and get out there and reconnect with everybody. I think everybody's going to be excited to be back on the road."
The first record from Hindsight 2020, Volume 1: Stairway to Heaven Highway to Hell, will be out on April 23, but Lawrence promises the next two records will be just as good as the first, with plenty of special guests joining him on the project.
"There's a brand-new song that is the title track called 'Price of Fame," Lawrence says. "Eddie Montgomery is singing on that with me, and then another song called 'Holes in the Wall' that Tracy Byrd is singing on with me. And I'm trying to get [Mark] Chesnutt on this record. I doubt it's going to happen on this one. He's in Texas and can't seem to find the time to get to a studio. Hopefully I'll be able to get him on the last package."
Lawrence wrote the title track of Stairway to Heaven Highway to Hell with songwriter Craig Wiseman, marking the first time the two men wrote together, even if they weren't in the same room when it finally happened.
"He was the only Zoom write that I did last year," Lawrence reveals. "And it was a long one. It took about six hours, but it turned out great. I was real pleased with it. As we got to writing, we all had great lines, and everything started coming together, I felt like it was a little bit autobiographical about me and nature, which was why I put it as the lead-off on the album, and also the lead-off single. I just thought it was the perfect thing to set the tone for the overall feel of the record.
"I'm really proud of how it turned out," he adds. "It talks a little bit about my life and my journey and where I've been, kind of where we're at now. I just think it's very appropriate. That's a songwriter to me. What I've always tried to do is put a little bit of myself in each one."
Tickets for Lawrence's livestream show are available here.