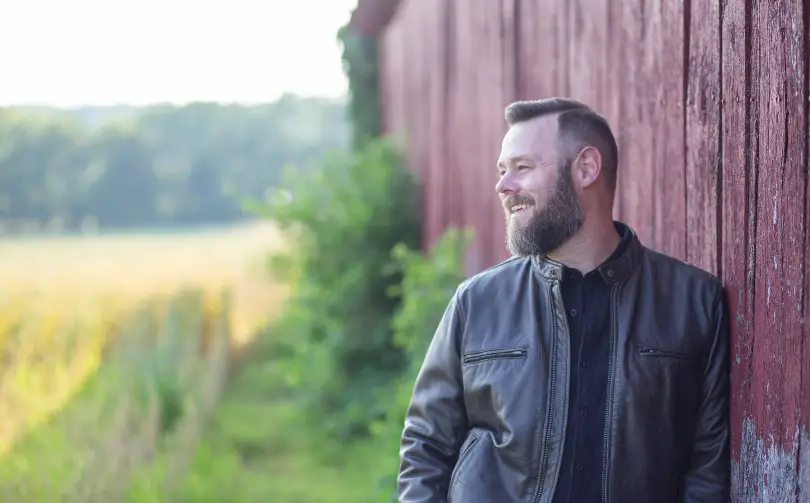 New music is coming from Todd Tilghman, this time a collaboration with Christian singer, Rita Springer, on her original song, "Worth It All." Tilghman announced the news on social media, sharing a video of him explaining the importance of the message in "Worth It All."
"I think every one of us has a time in our lives that we kind of didn't know if we were going to make it at all," the former pastor shares. "And we also have those times in our lives, more often than not — I think those are often the same times — where we wonder what this is even for. And so that's why I chose to do 'Worth It All.' What a privilege it was that Rita agreed to do it with me. She wrote this song, and originally sang this song."
The song, which says in part, "I don't understand Your ways / Oh but I will give You my song / Give You all of my praise / You hold on to all my pain / With it You are pulling me closer / And pulling me into Your ways," has a message that Tilghman says is not only important to share, but has been instrumental in his own life as well.
"This song has been meaningful to me personally in so, so many different ways, and at so many different times in my life, this song has been meaningful to me," Tilghman explains. "Right here at resurrection time, I think a song like this so adequately depicts the power of the resurrection, right here at Easter, that this isn't all there is."
The father of eight also opens up about the struggles many have faced, including illness and the loss of people close to them. Especially in the last couple of years, the challenges have seemed insurmountable for so many, which is why he chose to release "Worth It All" now.
"Sometimes we can feel overwhelmed by all of that, but that is the power of the resurrection of Jesus, that all of this is not for nothing," Tilghman maintains. 'In the end, not only is everything that we're facing now going to be worth it, but in the end, He's going to be worth it. Seeing His face, the face of our Jesus, that's going to be worth it. That's going to make everything worth it."
"I pray that someone hears this song, and like me when I first heard this song, it awakens hope in them, that the real truth is, your pain is valid," he adds. "What you're facing right now, it's valid. Too often I think the church tries to gloss over pain. And the truth is, it's valid."
The Season 18 winner of The Voice also shared in a message with the video why he thinks "Worth It All" is so important.
"Years ago I heard this song and it helped me through so many trying seasons," Tilghman explains. "Knowing that, no matter what, everything is worth something… that's such an encouraging truth. You can imagine my excitement when Rita Springer, the original writer and singer, agreed to feature with me on this very personal project. If you're struggling, or hurting, or if you're unsettled or unsure: don't be overwhelmed. Your suffering isn't forever, and it isn't for nothing. The glory…the sight of His face…it'll be worth it all. Just in time to celebrate the resurrection."
Watch Tilghman's message in its entirety here.
"Worth It All" will be avaiable to pre-save and pre-order on March 15. It will be released on April 1. His latest release, "Slow Down," is available now.