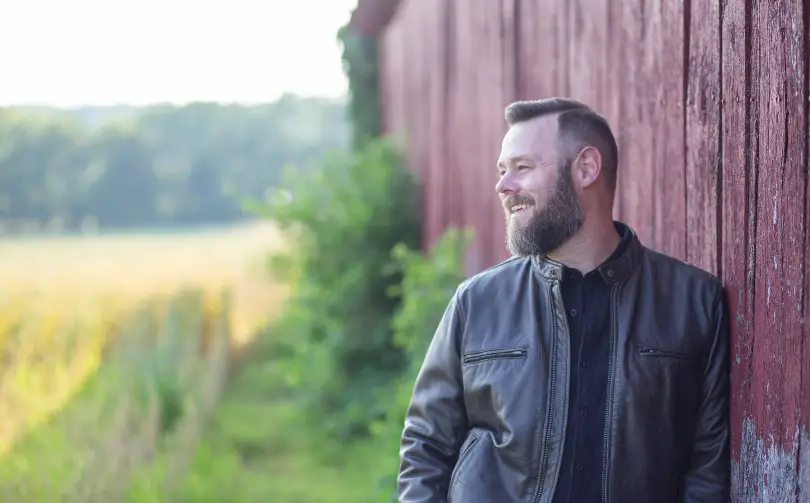 New music is here from Todd Tilghman! The father of eight just dropped a new track, "Slow Down." The song, which says in part, "'Slow down / Just take your time, live it right now / Blink of an eye you'll be right here / Wishing you could go back to these years / So lean more on the brake and less on the gas / These days won't come back around / Slow down,'" is perfect for both those who have children, and those who have lost someone close to them.
"If your kids are growing up too fast, or if you're missing someone in Heaven: check out 'Slow Down,'" Tilghman said on social media.
Priscilla Block co-wrote "Slow Down," along with Jared Hovis and Nathan Perry.
"It's a good day when you find out someone is cutting a song you wrote!" Hovis announced in January. "This is really cool for me. This will be my first cut as a songwriter. I wrote this song (Slow Down) with my good friends Nathan Perry and Priscilla Block. We put a lot into this song and I hope it does well!"
The Season 18 winner of The Voice has been releasing plenty of music recently, and hints there is plenty more on the way. Tilghman released his debut Old Photos at Christmastime EP last year, and recently shared another song, his collaboration with Jake Hoot on the hymn, "In the Garden." He will also release a collaboration with Collin Raye on "Love, Me," in honor of the song's 30th anniversary later this year, along with plenty of other new music as well.
"If I'm gonna be independent, I might as well just do whatever I want to do, instead of doing what I feel like I should do to get me to a certain end," Tilghman previously hinted Everything Nash. "That sort of switched around a little as far as what project I'm gonna put out first, I'm working on some different things."
All of Tilghman's music,  can be found at ToddTOfficial.com. Download "Slow Down" here.