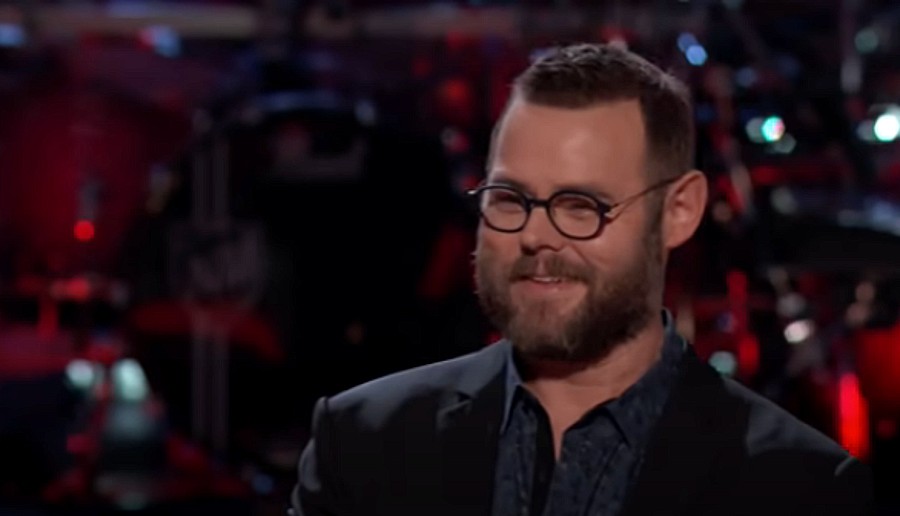 When Todd Tilghman auditioned for Season 18 of The Voice, he was pastoring a church in Meridian Mississippi, and raising eight children. Tilghman always loved music, and knew he had a gift for singing, but he wasn't sure if his talent was meant for more than just his local community. But when he auditioned for the reality TV talent show, earning a four-chair turnaround by singing Bob Seger's "We Got Tonight," Tilghman realized his life might be about to change.
"I've always thought that singing was probably the one thing that I could do well," Tilghman tells Everything Nash. "It's not that I never thought about it. And honestly, and I really don't mean this in  a 'Woe is me' kind of way, I just didn't think I was that kind of singer that people wanted to hear. I thought about it a couple of times, but I never thought it would be something that I could succeed at."
Tilghman might still be pastoring a church, if not for the encouragement of a close friend, and his wife, Brooke.
"I was trying to teach myself how to play piano. That did not go well," Tilghman recalls with a laugh. "I can do the chords, but [my friend] messaged me and said, 'You should try out for The Voice,' and they sent me a link to the open call in Atlanta, Georgia to register. I did, but that was way months before. So by the time it actually came around, I had decided I'm not going to go. There were a lot of things surrounding it, but that's when my wife kicked into high gear and she was like, 'No, you're going. You need to go. You're gonna regret it if you don't go.'"
Tilghman was hoping for just one of the four coaches to turn their chair around for him, never imagining that Blake Shelton, Kelly Clarkson, John Legend and Nick Jonas would each try to get Tilghman on their team.
"I kind of was back and forth in my brain that, if I were to be able to choose, I would want Blake more, because Blake is more like me, just an everyday guy," Tilghman shares. "But I also was thinking if I had the chance to pick Kelly, Kelly does have this big belting voice and I have a really loud voice. When they all did turn, it's TV, so they're not able to show everything, but they all sort of give you this pitch, and it's fairly detailed.  Blake actually went last, and so his address, it just settled it in me, 'I'm going with my gut.'"
As Tilghman kept remaining in the show, week after week, even as the contestants had to audition from home due to the pandemic, the then-41-year-old never considered he might actually win the competition.
"I never thought that I would win, but when I got to the finale is when I thought, 'Hey, I got a one in five chance,'" Tilghman says. "That's kind of what I thought. After my blind audition, my wife and my son and I were together, riding together back to the hotel … I was like, 'All right, babe, there is no way we're going to win this thing. So we just need to push it as far as we can.' I was hoping to get on the live shows."
Tilghman just released "In a Heartache." His new single, "Jesus and You," will be out on March 19.