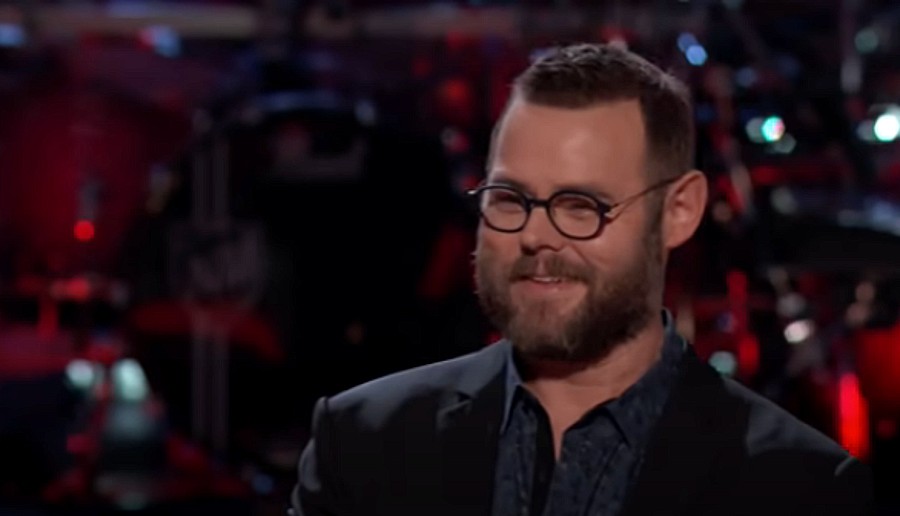 Todd Tilghman's life forever changed when he won Season 18 of The Voice, along with the lives of his wife, Brooke, and their eight children. Tilghman, who moved to Tennessee with his family to work on music full-time after his win, went from being a beloved local pastor to a household name, with his children taking their new life in stride.
"I don't want to take too much credit," Tilghman boasts to Everything Nash of his well-adjusted family. "We just kind of kept living our lives, aside from the move. How we do our life at home, and just the way we are, we sort of kept just living our lives the way we always did. The little kids, they don't know. They're just happy. And my baby girl, she knows the words to all my songs, 'cause even the stuff that's not released, she gets to hear and listen to herself. But they seem fairly grounded about it."
Tilghman has passed on his musical genes to at least some of his children, especially one of his sons.
"I don't consider myself famous, so I don't even know that they think I am," Tilghman notes. "My second oldest son, he writes music. I'm telling you, he's my kid, and I know everyone's dad says this, so I just let people go and listen for themselves. He writes rap, and he's really good at it. One of his songs, he did a collaboration with a friend. And one of the lyrics in his song is, 'I sing like Todd Tilghman.' I thought that was kind of sweet."
Tilghman has been vocal about how much he loves his children, who have inspired much of his musical journey.
"I am a play it safe kind of guy. I'm not big on taking big risks," Tilghman reveals in a video shared on social media. "And so, with this leap that I've taken with music, especially at this part of my life, it is really scary, but one of the reasons I do it is for them. I want them to see that you really can go after something that seems impossible to everybody else.
"And also, my kids … they may not even know what they're doing, but they're so supportive," he boasts. "They're really like the board of directors of my fan club, I guess. They are so, so supportive and so good. Honestly, my hometown, my wife, my kids, I just don't feel like I can tell the story without them, because this story is about them."
Tilghman has been working hard on making music, ever since his win on The Voice. The Mississippi native, who just released "Jesus and You," has plans for a lot more music in the future, along with a new book, Every Little Win: How Celebrating Small Victories Can Lead to Big Joy.
"We have this book coming out in June, and when the book comes out, we're going to release an EP around that same time," Tilghman reveals. "Unless we get a sweet, sweet deal from a label or something, and then all that changes. But when the book comes out, I want to release an EP."
The EP, which Tilghman says will have eight songs, will include acoustic versions to go along with Every Little Win.
"Some of these songs are going to have an acoustic version, just strictly acoustic version," Tilghman reveals. "We're gonna use that in the promotion with the book. There's lots of music ready to roll. We're on song number two."
Download "Jesus and You" here.