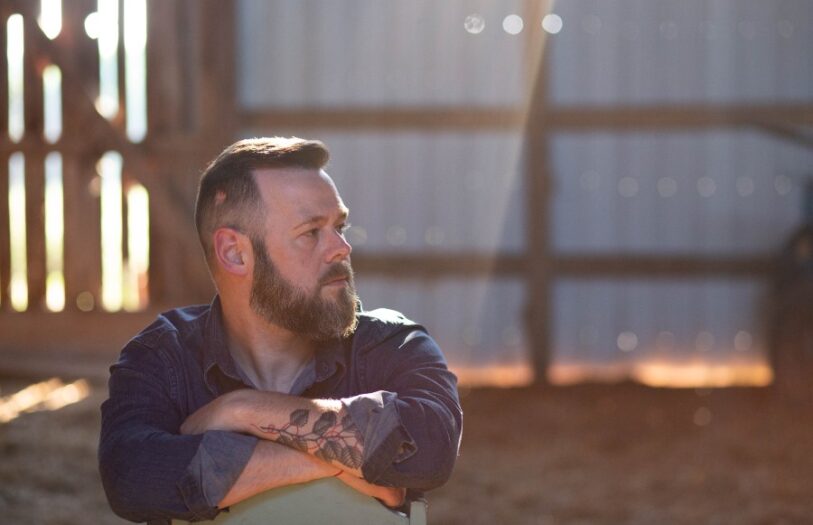 Todd Tilghman might have been on The Voice more than a year ago, but his voice is still as strong as ever. The father of eight just posted a video of him singing "O Holy Night," from his upcoming Old Photos at Christmastime, putting his own spin on the classic holiday tune.
Tilghman, who is including both originals and covers on his new set of tunes, says "O Holy Night" is special to him, and clearly to his fans as well.
"[It is] easily one of the most-requested Christmas songs I ever get asked to sing, every year since I was a kid," Tilghman says in the video. "And I'm glad it is, because it's also one of my favorites."
Tilghman also recently joined Madison Street Worship for a killer version of "Graves Into Gardens" at a church located just outside of Nashville. For Tilghman, sharing his faith will always be important to him regardless of whether he is singing in a church or an arena.
"It's almost like I'm trying to smuggle the message in," Tilghman tells Everything Nash. "Like 'In a Heartache' —  you love people, but it's hard. Loving people is hard, but it's worth it in the end. So if I had to do it all over again, I would. It's also one of the main conversations that I've had with a lot of people. Especially if you look at country music — if a country artist comes out and says they're Christian, the church goes nuts. But if a Christian person says they're going to be a country artist, it's like, 'Hmm.'"
 

Graves Into Gardens with Madison Street Worship and GTWY Church: Shelbyville

Posted by Todd Tilghman on Wednesday, November 10, 2021
Tilghman will embark on his own intimate holiday tour, with shows in Georgia, Alabama and Mississippi, before wrapping up in Tennessee on Christmas Eve.
— Todd Tilghman (@todd_tilghman) November 12, 2021
Old Photos at Christmastime will be out on December 10, with one of the songs from the record, "O Come O Come Emmanuel," out on November 26. Pre-save the track here.