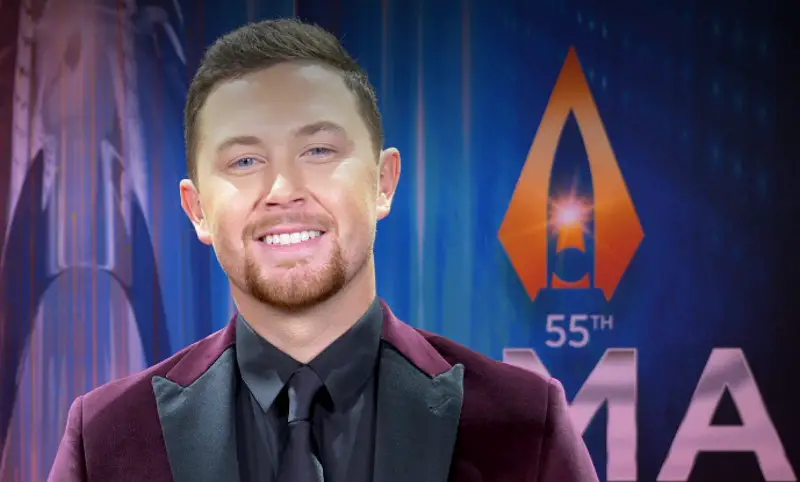 Scotty McCreery just celebrated his fourth No. 1 hit with "You Time," and seems poised for his next No. 1 hit, with "Damn Strait." With ten years since he won Season 10 of American Idol, the North Carolina native is still in awe at how well his life and career has evolved in the last decade.
"It's been an amazing ride, especially the last few months and few years," McCreery said ahead of the 2021 CMA Awards. "Getting 'You Time' up the charts is always an amazing feat. I remember a time not too long ago, I just wanted one. That was my biggest goal in country music. So to have four is just nuts to me. And 'Damn Strait' i think it's our quickest climbing song on the charts, since 'Love You This Big,' which, that was crazy after Idol. We're excited. We're trying to just enjoy the moment, stop and smell the roses, and have a good time with it."
"Damn Strait" is one of only two songs on his recent Same Truck album that McCreery didn't write, but was thrilled to include on the project, in part to honor Strait, one of his own musical idols, even if Strait may not have ever heard the song.
"I don't know if he's heard it or not. He's the King of Country Music," McCreery says. "I'm sure he's heard tributes before, and other things that are directed towards him. Hopefully, he enjoys this one if he hears it, because I sure love singing it. It's an ode to him, all about him while also being your classic country heartbreak songs. For me it's like, what's not to love? He's the King. I sure hope he likes it."
"Damn Strait" was written by Trent Tomlinson and Joe Collins, but McCreery knew as soon as he heard it that it was perfect for Same Truck.
"I was writing songs left and right," McCreery tells Everything Nash. "We had the songs put on there, but for me, when I heard a song 'Damn Strait,' I immediately raised my hand and said, 'Me, me, me.' It's such a cool song. It's so cleverly written. And obviously I'm a massive George Strait fan. It just sounded so much like me."
McCreery will embark on his headlining Same Truck Tour in 2022. Find tour dates, as well as all of his music, at ScottyMcCreery.com.
Want to watch more exclusive artist interviews? Click HERE to subscribe to our YouTube channel.