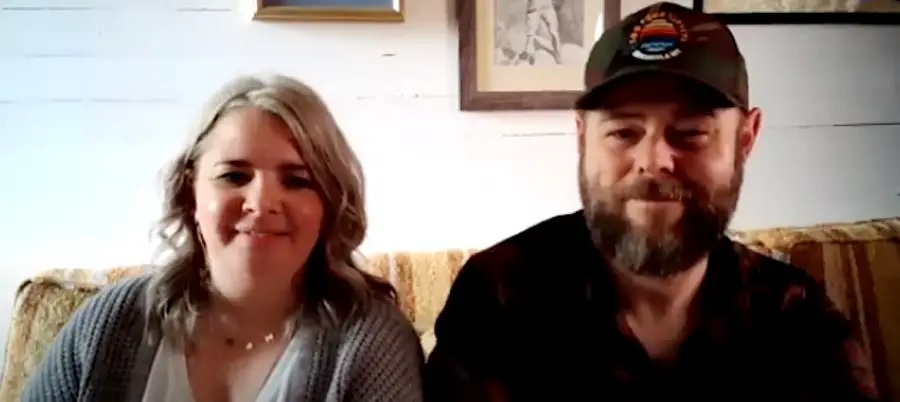 Todd Tilghman and his wife, Brooke, will release their telling book,  Every Little Win: How Celebrating Small Victories Can Lead to Big Joy, next month. The book details both the highs and lows of their lives, including their surprising rise to fame after Tilghman's win on Season 18 of The Voice. For the mother of eight, the decision to be brutally honest was a lot easier than some might think.
"I remember when I went through a really hard season in my life, and I shared about it a good bit on social media," Brooke tells Everything Nash. "I had people advise me, 'You don't need to share that. People will use that against you. You think you're sharing your story. You think you're sharing your struggles, but especially in the ministry world, people can use that against you.' But what I found was, I would rather share my story of struggle if I'm going to have to walk through it, because that's what I told God. If I'm gonna have to walk through this stuff, it's gotta be for some good."
Brooke weighed the pros and cons of telling the deepest parts of their story, but knew in the end she had to tell her truth, even if some didn't agree with her decision.
"I would rather one person or two people not feel alone and take something from it, and maybe ten people use it against me, or talk about me or judge me for it," Brooke maintains. "If it helped one person not feel alone and be able to get through something, it's worth it for me.. So that's what I feel about the book. If it can help someone — because I do share about some of my struggles with anxiety and different things in there — if it can help someone know they're not alone, it's worth it, if it helps one person to me, even if 20 or 30 don't like it so much."
Tilghman supported Brooke's decision to be transparent, even if he was a little fearful of the outcome.
"It's the same when I put on a show anywhere," the singer says. "There's a little fear that no one will buy the book. No one will want to read it. And then, I'm always afraid in the major things, like the church or my time on The Voice, did I say something that I shouldn't have said."
At least in their honesty and transparency, the Tilghmans share about both of their struggles, from both sides.
"We tell some stories that don't cast both of us in the best light, in some points, but that's marriage through the years," Tilghman says. "But it's funny to me how Brooke has always told us through our marriage that she would rather me be more proactive than reactive, and she's right. But she's a whole lot more reactive when it comes to these kinds of things."
Tilghman was eager to share their story, even if the cost might be higher for him.
"I think Todd lived under a lot more pressure of what people he could do and not do because like Todd always said, 'Well, you can get away with it,'" Brooke acknowledges. "'People expect you to do something crazy. They expect you to say something maybe a little off the wall and inappropriate. So they just let you,' I just from the get-go, but Todd felt a lot more pressure that if I did or said one little thing, that people were gonna have a problem with it. And I felt like for some reason I got a pass."
Above all, Tilghman hopes people feel closer to him, and their story, after reading Every Little Win.
"I hope people understand that, whatever the subject matter is that we're approaching, or whatever chapter you're in. I'm not trying to say I'm right or I'm wrong, as much as I'm saying, 'This was my experience. This is not about the show or the church or society. This is my experience that I live.'"
Every Little Win will be released on June 22. It is available for pre-order here.*
*Everything Nash has an affiliate relationship with Amazon, which means we may receive a small commission from purchases made through links on this page, at no additional cost to the authors or consumers.