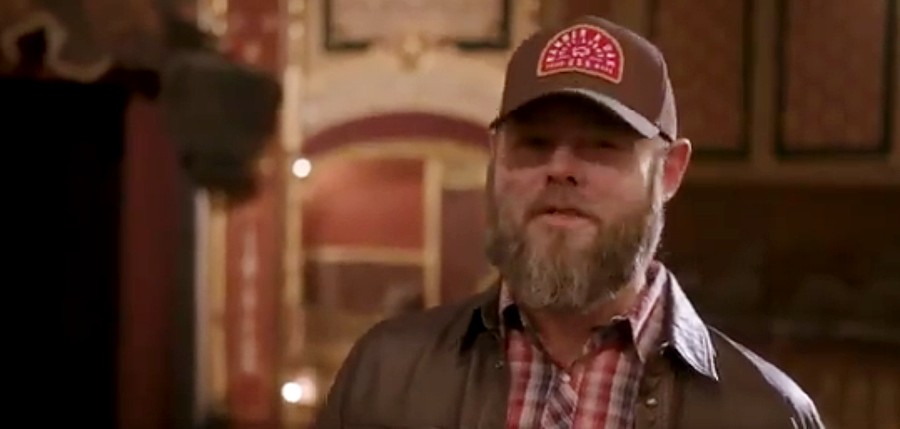 Todd Tilghman made a big career change after winning Season 18 of The Voice last year, leaving his job as a pastor in Meridian, Mississippi, and moving to Tennessee to focus on music. The married father of eight made the jump not only for himself, but to serve as an inspiration to his children as well.
"I am a play it safe kind of guy. I'm not big on taking big risks," Tilghman reveals in a video shared on social media. "And so, with this leap that I've taken with music, especially at this part of my life, it is really scary, but one of the reasons I do it is for them. I want them to see that you really can go after something that seems impossible to everybody else.
"And also, my kids … they may not even know what they're doing, but they're so supportive," he boasts. "They're really like the board of directors of my fan club, I guess. They are so, so supportive and so good. Honestly, my hometown, my wife, my kids, I just don't feel like I can tell the story without them, because this story is about them."
Jesus and You, the song and the music video, showcases all the things that are most meaningful to me. Song available 03/19, music video out on 03/26. #newmusic https://t.co/PG2F9KXzNu pic.twitter.com/7f2uNJfR8L

— Todd Tilghman (@todd_tilghman) March 16, 2021
Tilghman never imagined he would win The Voice when he first began to feel like his time of being in ministry might be coming to an end.
"I would say probably in 2017 or so, I had a conversation with my wife," Tilghman tells Everything Nash. "I learned a long time ago that if you're feeling something, you need to share it because if it does come around, then you'll remember that you shared it with someone. I had a conversation with another pastor friend of mine who lives over on the East Coast, in South Carolina.
"And then I had a conversation with a friend of mine who works in films," he adds. "He makes documentaries and things. And all three of those, I told them what I was feeling, so that conversation had already happened."
Tilghman's new single, "Jesus and You," comes out on Friday, March 19, with the video, shot in his Meridian, available one week later.