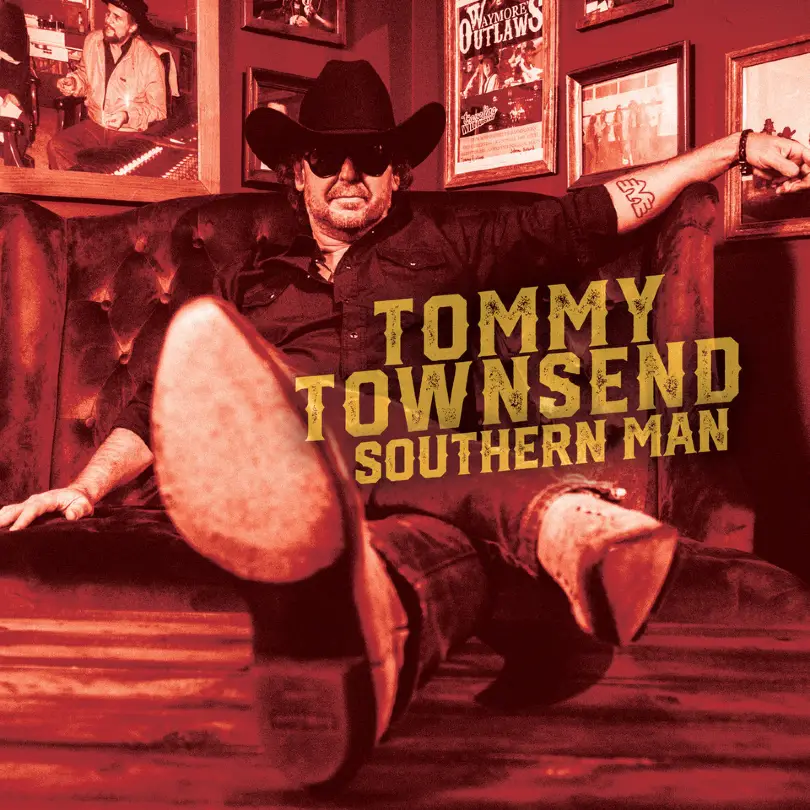 Tommy Townsend is honoring the late Waylon Jennings with his new single, "Southern Man," which, perhaps surprisingly, features the late country music outlaw. It was Jennings who first showed an interest in Townsend's promising musical abilities, when Townsend was just a teenager.
"I was probably 13 years old at a concert in Georgia," Townsend recalls to Everything Nash. "My parents were fans of Waylon, and I got to be a fan of his. The Hells Angels did security for him, and my parents got talking to one of the guys and said that I liked Waylon. They said, 'Well bring him down here after the show. Waylon loves kids.' So we met him at the backstage gate, and he came and got me. I stayed on the bus for about 20 or 30 minutes just talking to Waylon. He was  just nice as he could be."
That unlikely encounter was the beginning of a close friendship between the two, which ultimately shaped Townsend's future in music, with help from Jerry "Jigger" Bridges, Jennings' longtime bass player and tour manager.
"Every time they'd be around Chatanooga or Atlanta or something, a couple of hours away, we'd go see him," Jennings reveals. "We got to know the band and the crew and, and Jessi [Colter]. Shooter [Jennings] at that point was a cool guy, and I got know him. I guess I was a senior in high school,  Jerry Bridges, he produced 'Drinkin' and Dreamin" and 'America,' 'Never Could Toe the Mark,' and all those albums at the time, so he took me to the studio and started recording stuff. I was a senior high school, and then shortly after that Waylon got involved. That's where it all started."
"Southern Man" was the first song that Jennings and Bridges played for Townsend. Although still young, the song resonated deeply with him, even in his early years. It's Jennings who plays and sings on "Southern Man," which is out now on BFD/Audium Nashville. For Townsend, who now fronts the band Waymore's Outlaws, which was originally made up of Jennings' band members, it's important to him to keep the country music icon's legacy alive.
"There were times I wanted to get away from it, 'cause everybody would always say something about Waylon when I'd sing," Townsend concedes. "I tried to do other things and then, when the band got back together and asked me to sing with them as their frontman … I feel like I can carry on that traditional thing, and bridge the gap between the old and the new."
Townsend plans on continuing to release more music, honoring Jennings with his own spin on the music as well.
"It's kind of of got Waylon's sound, but then it really doesn't," Townsend hints. "It has its own thing with me.. 'Southern Man,' Waylon's all over it, singing and playing, so you can tell certainly when he comes in, but it's got a Tommy Townsend thing, too."
Townsend's Southern Man album will be released on April 29. Find "Southern Man" and all of Townsend's music at TommyTownsendMusic.com.
Photo Credit: Courtesy of Campbell Entertainment Group