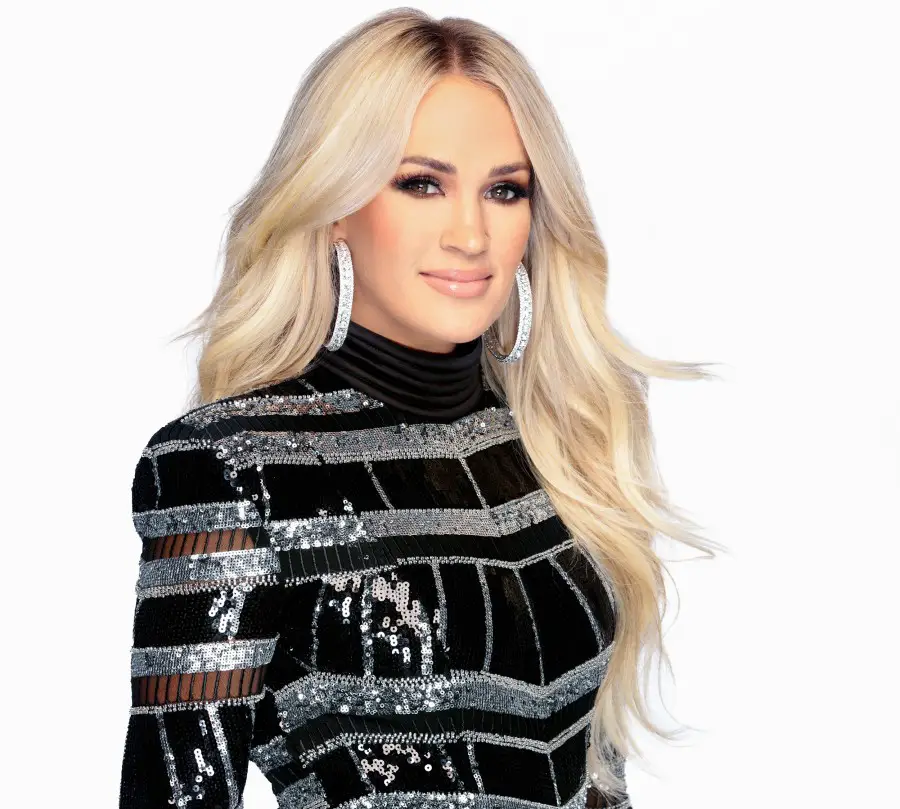 New music is coming from Carrie Underwood! The Oklahoma native, whose last studio album of original songs was Cry Pretty in 2018, revealed on social media that her single, "Ghost Story," will be out on Friday, March 18.
Along with the announcement of the release date, Underwood also teased a snippet of the single.
Coming Friday. #GhostStory https://t.co/9DjCcOPzLc pic.twitter.com/EGIatJi6lJ

— Carrie Underwood (@carrieunderwood) March 15, 2022
Underwood previously hinted, while backstage at the ACM Awards after winning the trophy for Single of the Year (for her collaboration with Jason Aldean on If I Didn't Love You), that new music was in the works.
"I'm always working on something," Underwood teased. "Obviously we can't spill too many beans right now, but my fans know what I mean when I say soon. Soon. They actually hate it when I use that word, because they're like, 'What does that mean?' But it's been busy, for sure."
Underwood was also nominated at the ACM Awards for Entertainer of the Year. The trophy went instead to Miranda Lambert, with Underwood praising her good friend for the honor.
"It is wonderful, because there are always so many incredibly talented women in the genre, and Miranda's long overdue for winning this award," Underwood said. "So I couldn't be more proud of her as a sister in this genre of music, in this industry. There were a lot of incredible females on stage tonight, and I look forward to more of that happening."
Underwood has had one of the most successful careers in country music, but she acknowledges none of her success would have likely happened without her predecessors.
"I think my biggest influences musically, or career-wise, would have to be women like Reba [McEntire], like Dolly [Parton], like Faith Hill, like Martina McBride," Underwood told UMG Nashville. "You see all of these women just juggle everything masterfully and many of them are moms and they're superstars and they're talented. I know how hard they work because I'm in their shoes somewhat and doing the same juggling."
Underwood will continue her Las Vegas residency later this month. Find music and tour dates at CarrieUnderwoodOfficial.com.