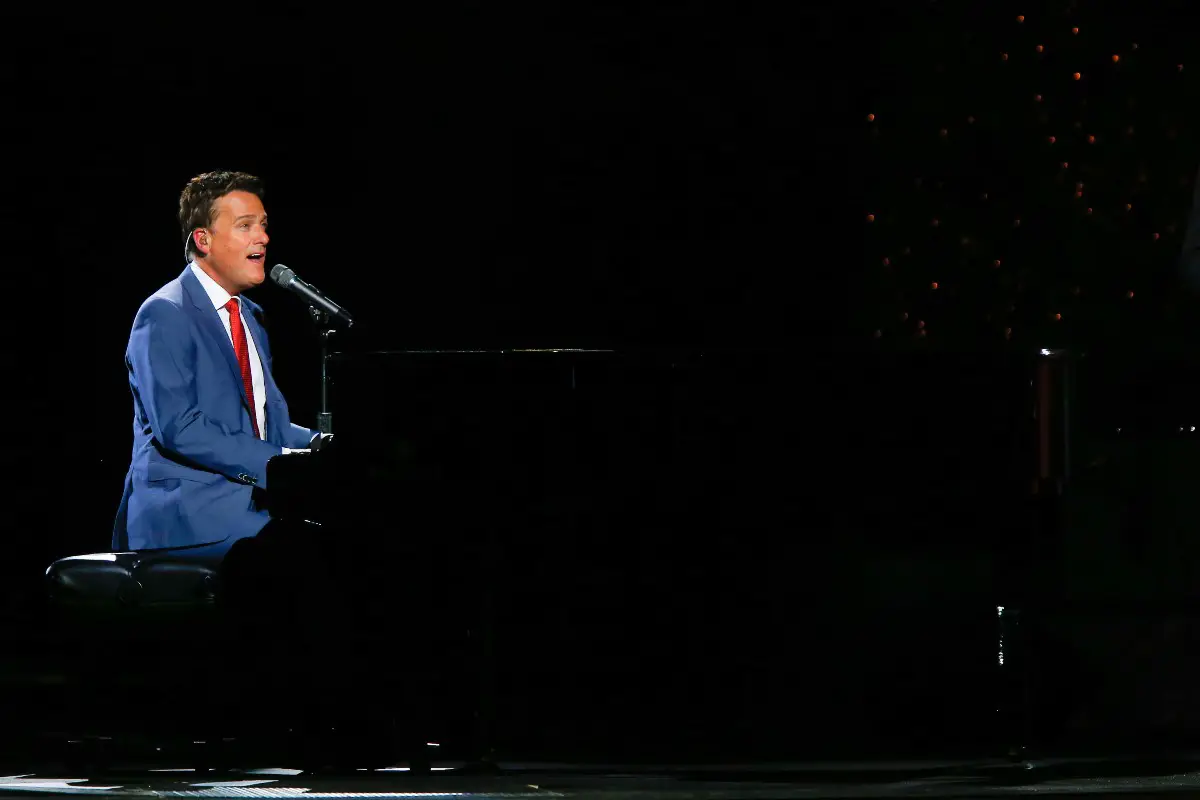 Michael W. Smith's iconic Worship Forever album was released last year, celebrating the 20th anniversary of its original Worship release in 2001. Smith vividly remembers when he began working on the project, which was a sharp pivot from the record he originally planned on making.
"I was working on a pop record, and then three weeks after [a] night at The Ryman, I woke up in the middle of the night, and just I felt like God was saying, 'For such a time as this,'" Smith recalls on Country Faith Radio with Hillary Scott on Apple Music Country. "And I fought it, and I fought it, because I thought, 'Oh, what are people going to think about me? I'm trying to jump on the bandwagon,' and I said no. Tthree weeks later, I woke up again, and I said no again, and then three weeks later, I mean, it was like … you're sitting up wide awake at 3:00 in the morning, and you're hearing, almost in a loud voice, 'For such a time as this."
Smith fought the urging several times, until he realized he had to follow the directions he was being given.
"I remember going, 'I'm going to do it. I'm doing this out of obedience. If this is really what You want me to do, I'll do it,'" Smith recalls. "So I took all these artists to Lakeland, Florida. We did this. I found what I thought were the best worship songs of that time, in 2001, and we did it.  I remember after we recorded it, we all went backstage, and we all just started crying, because we all just were in awe of what happened, because we all kept saying to each other, 'What just happened out there? So we came back all filled up, and then the record was slated to come out on September 11, 2001."
Smith clearly remembers, like the rest of the country, where he was when the tragic attack on America took place on September 11, 2001.
"I was in Chicago the night before," Smith recalls. "I decided at the last minute to jump on my plane, get home. I felt like I was supposed to come home. It was sort of something in my spirit gut. I was going to fly to Atlanta the next afternoon to continue this ten-day promotional tour about the record, and I woke up the next day and got a call from Debbie, my wife. I go to my studio, and obviously, the rest is history. I didn't go anywhere. And it didn't really dawn on me until that night, because … you're just going, 'What is going on?' It's almost like a, 'This is not happening.' And then that night, I go to my house, and it's almost like I completely forgot about, 'Oh my gosh, my record came out today.'"
The timing of Smith's Worship album should have meant the record was a complete failure, at least in terms of sales. But perhaps surprisingly, it became the biggest success story of his 40-year career. To celebrate, Smith re-recorded all of the songs on Worship, plus a bonus track, with Amy Grant, Matt Redman and Tauren Wells joining him. The album was recorded in front of a live audience in Nashville, and backed by a full symphony orchestra.
"What I thought would be the least successful record of my career is the biggest record of my career," Smith reflects. "All around the world, I don't know how it happened, but it just found its way onto every continent. So I just had this wild thing of going, 'Maybe we're supposed to go reimagine that record with no band, no drums, no guitar. Let's just do it with a full symphony orchestra and 12 singers,' We did, and it was a magical night, and I'll never forget it, and I'm so glad I did it."
Find Worship Forever and all of Smiths' music at MichaelWSmith.com.