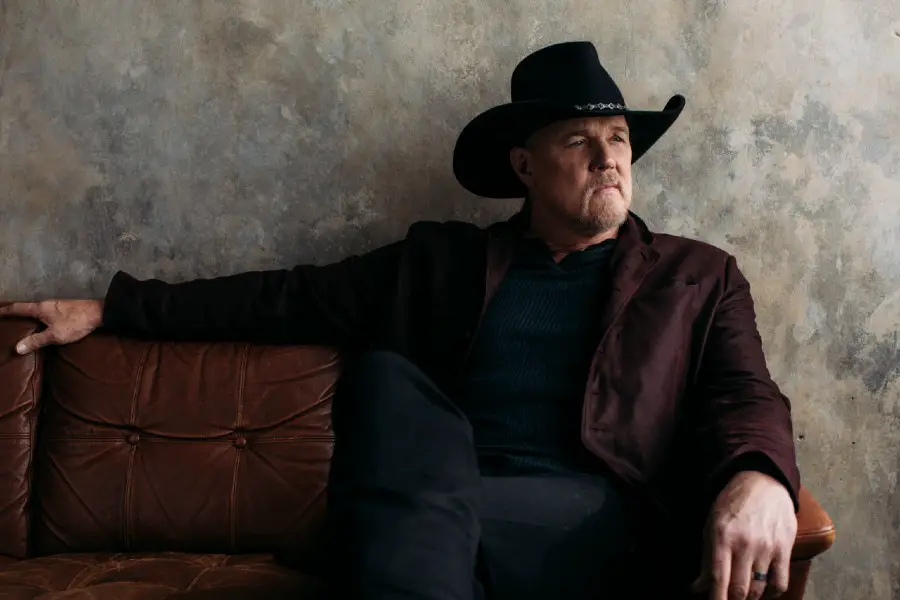 Trace Adkins doesn't do anything halfway, including his albums. The 59-year-old reveals he is releasing a brand-new record this year, with 25 songs on the project.
"We've been doing a lot of new stuff in the studio," Adkins revealed on Fox News. "I'm gonna have a new album come out this year, with 25 brand-new songs on it, because that's all we've been doing. We've been in the studio."
Adkins, who released his Ain't That Kind of Cowboy EP last year, says he suspects plenty of other artists will be releasing new music this year as well.
"Everybody's in the studio," Adkins says. "When this thing is over, there's gonna be a flood of music coming out of here, because everybody is working in the studio, because that's all that's left to us. We do some virtual stuff, online and everything, but it's just not the same."
Adkins recorded his next set of tunes amid the coronavirus pandemic, while taking all the necessary safety precautions.
"I'm in a little vocal booth by myself, so no, I'm not wearing a mask," Adkins explains. "But everybody's been following the guidelines and doing what we're supposed to do, wearing a mask and staying as socially-distanced as we can. There's some big studios here in Nashville, so it's not a problem spreading out."
In addition to new music, Adkins is also working on a few film projects as well.
"I've got a couple movies in the can that we did last year, and we're doing another soon," Adkins tells Sounds Like Nashville. "I've really enjoyed doing it. It's just a lot of fun. I look at it as similar to some of my favorite days in the music business, which are the days in the studio with the band and laying down tracks and the creative juices are flowing. There's an adrenaline rush to be a part of that. That's what a movie set is like. You are surrounded by creative people who bring the best with them. It's a very stimulating environment – everyone being as creative as they can possibly be."
Adkins will celebrate 25 years in country music with his first-ever livestream, Trace 25: Still Dreamin' Out Loud. The event, hosted by CMT's Cody Alan, will take place on February 27.