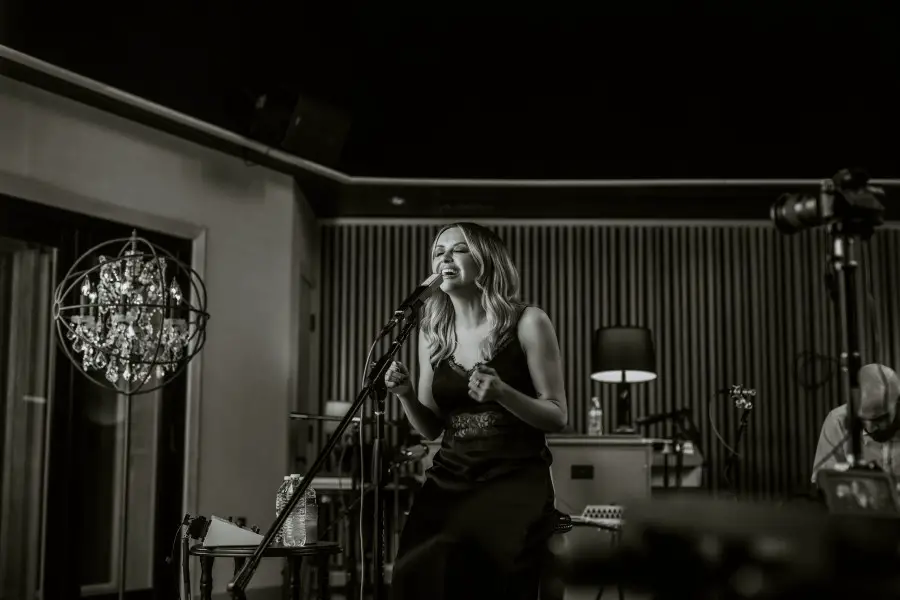 Carly Pearce is continuing to open up about her journey, including her divorce from Michael Ray, which led her to write the telling 29 EP. The Kentucky native spent part of last year quarantining with with her parents, which gave her the perspective she needed to realize she wanted — and needed — to end her marriage to Michael Ray.
"I could still be married at this point," Pearce reflects to Taste of Country. "I think it's very easy, especially in what we do, to zip your dress up, put your shoes on and go pretend. Not to say that we are pretending, but there is a difference between Carly Pearce and Carly the person. I can differentiate them pretty well when I need to, especially if I don't really want to really deal with what's happening at my heart level. I can tap into whatever everybody else thinks is going on."
If not for the time off the road, the 30-year-old acknowledges she might still be a wife.
"I can only speak for myself, but it would have been much easier to clock in a few days every couple weeks of reality and go back to not," Pearce says. "It's a lot easier to not face what's real, especially when the whole world is watching, watching both of you."
While ending her marriage was painful, Pearce is grateful for the lessons it taught her, mostly about herself.
"I'm really grateful for quarantine because I think it allowed me to have the time and the space to deal with the inevitable," Pearce notes. "But as artists, I think that's kind of the hardest part. That's why I decided to come out with what happened to my face. It feels so much like a weight lifted off my shoulder this year of just being like, "Here, I'm not Facebook and Instagram perfect. Here you go."
Pearce never imagined she would experience so many highs — including having a No. 1 single with her "I Hope You're Happy Now" duet with Lee Brice — and so many lows in one year. But amid the roller coaster of emotions, one surprising benefit has been her strengthening faith.
"I think the biggest thing I've learned is —  not to get all Jesus on everybody — but God works all things together for good,' Pearce shared during a recent virtual media event. "I have seen that firsthand through my life in the last year and a half in ways that I probably won't ever even know how to explain. I've always been a believer. Faith has always been a huge part of my life, but I feel like God, for whatever reason, wanted to just see just how much I trust Him. I really learned about faith through this time. And I see the good."