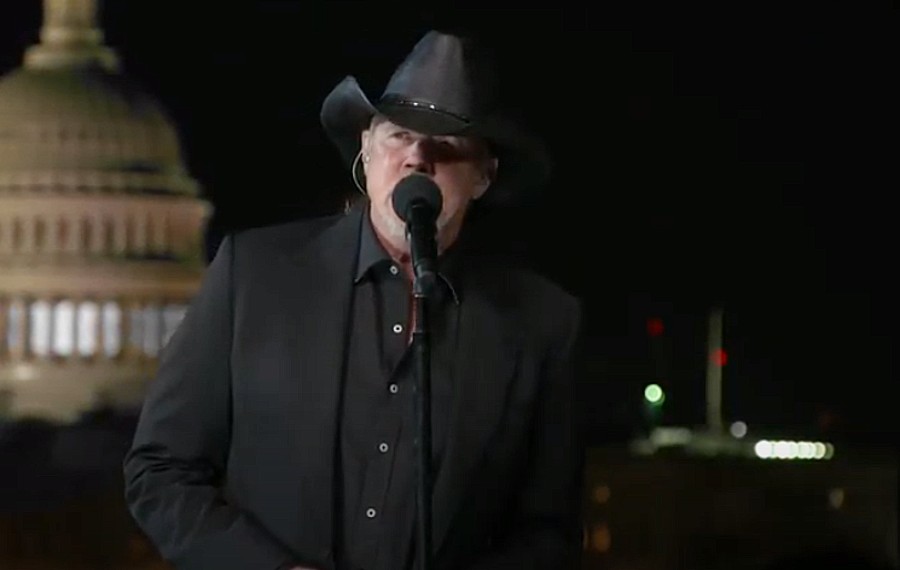 Trace Adkins will release his ambitious 25-track The Way I Wanna Go album on August 27. The record, which celebrates the 25th anniversary of Adkins' debut Dreamin' Out Loud record, was created by Adkins not for any other reason than it was because it was what he wanted to do to celebrate the milestone anniversary, a freedom that the 59-year-old finds liberating.
"I don't have to do anything that I don't want to do, and that's a beautiful place to be in life," Adkins tells Everything Nash. "I live my life that way. I hope Rodney Carrington realizes what an effect he had on me the day he told me, 'Man, when you get to that place in your career when people come to you with a question about doing something, the only way you should think about it is 'Would that be something fun to do?' And if the answer to that question is yes, then do it. And if the answer that question is no, don't. It doesn't matter about the money or the logistics or what it could do for your career or whatever. None of that stuff matters. Is it fun? Would it be fun to do? And would you enjoy doing it? If the answer to that question is yes, do it.' That's the way I conduct business, and that's the way I conduct my life, and that's a beautiful place to be."
Adkins was unable to perform in 2020, for the first time in his career. While he missed being in front of his fans, the Grand Ole Opry member says the year was one of the best years he has ever had.
"It was the best year of my life," Adkins reflects. "Blake [Shelton] and I were talking about that the other day. We both kind of feel guilty about saying that, but it's true. I feel for everybody else, the economy and people that have lost loved ones, all that stuff. I get it and I feel bad for that. But for me personally, it was the most productive year of my adult life. I did three movies. I recorded an album that had 25 songs on it. I got stuff done at the farm that I've been procrastinating about for years."
The Way I Wanna Go includes collaborations with  Luke Bryan, Stevie Wonder, Snoop Dogg, Pitbull, Melissa Etheridge and Keb' Mo'. Pre-order the record at TraceAdkins.com.