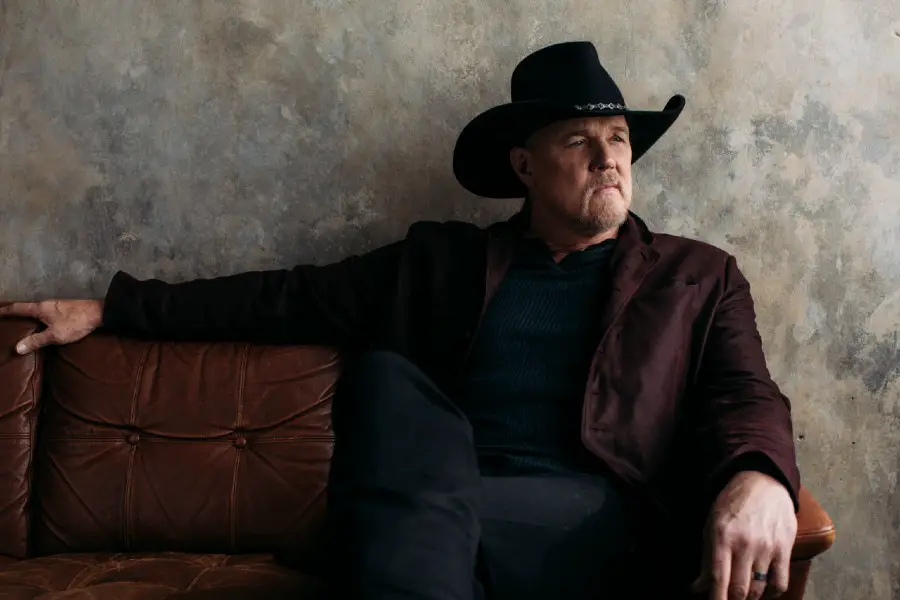 Trace Adkins will celebrate his 18th anniversary as a Grand Ole Opry member on August 23. The 59-year-old has accomplished so much in his life and career, but says being part of the Grand Ole Opry will always be the most important thing he has done in country music.
"It still is just as, if not more, important than it ever was," Adkins tells Everything Nash. "I love it. People ask me if I look back on my career, what's at the top of my list of achievements? Being a member of the Grand Ole Opry is in the top five spots. And it's weird because I didn't do anything to deserve that. It wasn't something that I achieved. It was just something that, for some reason, somebody bestowed this honor onto me. I didn't do anything to really deserve it, but I'm so grateful and thankful.  I now always keep that in mind, no matter what I'm doing or where I'm going, that I am a member of the Grand Ole Opry.  I'm a representative of that institution and that helps me to conduct myself appropriately."
Adkins, who was invited to join by Little Jimmy Dickens, and inducted by Ronnie Milsap, looks forward to playing the Grand Ole Opry more than any other stage.
"I've never had a bad experience at the Opry," Adkins boasts. "Every time I go, it's always great. And the fellowship, although since COVID, it's really changed. It's not the same now because the dressing rooms aren't all full. It's different. It's still good,  but it's different."
Adkins is back on the road, including touring with Blake Shelton on his Friends & Heroes Tour. While Adkins missed performing in 2020, he does admit he had a really, really good year while forced to be off the road.
"It was the best year of my life," Adkins concedes. "Blake and I were talking about that the other day. We both kind of feel guilty about saying that, but it's true. I feel for everybody else, the economy and people that have lost loved ones, all that stuff. I get it and I feel bad for that. But for me personally, it was the most productive year of my adult life. I did three movies. I recorded an album that had 25 songs on it. I got stuff done at the farm that I've been procrastinating about for years."
Adkins' The Way I Wanna Go  album, which includes collaborations with Luke Bryan, Stevie Wonder, Snoop Dogg, Pitbull, Melissa Etheridge and Keb' Mo', will be out on August 27. Pre-order the record at TraceAdkins.com.