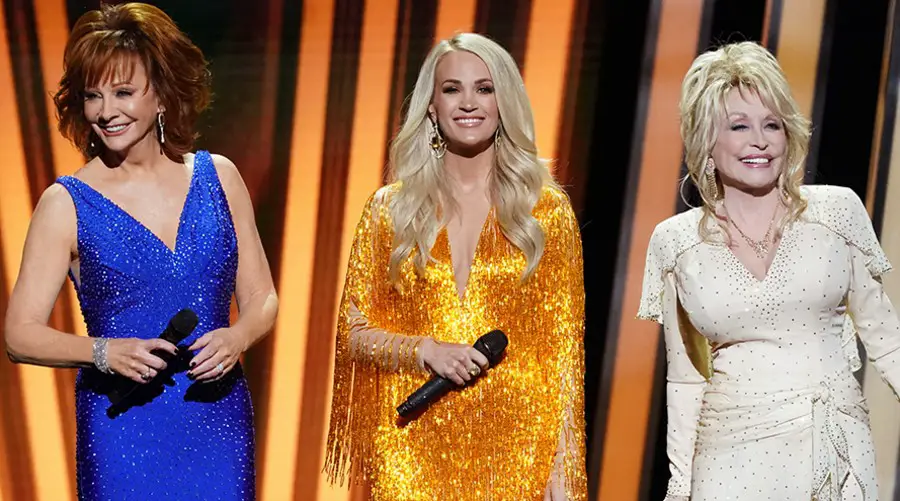 Long before Carrie Underwood was a country music superstar, she was a young girl in Oklahoma, with dreams of becoming a singer. That dream was fueled by listening to some of her own musical heroes, female trailblazers who she still looks up to today. But now, the mother of two says it is much more than just their voices that inspired her, and continue to inspire her today.
"I think my biggest influences musically, or career-wise, would have to be women like Reba [McEntire], like Dolly [Parton], like Faith Hill, like Martina McBride," Underwood shared with UMG. "You see all of these women just juggle everything masterfully, and many of them are moms. They're superstars and they're talented, and I know how hard they work, because I'm in their shoes somewhat and doing the same juggling."
It wasn't until Underwood became a mom to six-year-old Isaiah, and Jacob, two, that she realized how challenging it would be — though not impossible — to have both a career and raise a family.
"You have the kids and the career, and you're just trying to crush everything you do and being pulled in a million different directions," Underwood says. "And to see women like that who are just beautiful and smart and strong and talented, knowing that they have come first and they're still getting to do what they love and they're still getting to be the mom and the wife and all the things – that's just such an inspiration to me and just lets me know that I can do it too."
Underwood might be inspired by some of the female heroes in country music, but her biggest female influence is not someone who is ever in the spotlight.
"I would say my biggest female influence would have to be my Mom," Underwood says. "She was the first person that I was around that really taught me what it was like to be a woman, to be a Mom, to be a wife, to be a daughter and a sister. And just watching her and how she did everything with grace and integrity and she's so strong. I mean, she was just the best role model anybody could have ever had."
Underwood's next album, My Savior, will be out on March 26. The record, which includes "Softly and Tenderly" and a duet with CeCe Winans on  "Great Is Thy Faithfulness," is currently available for pre-order via her website.
Photo Credit: CMA / John Russell