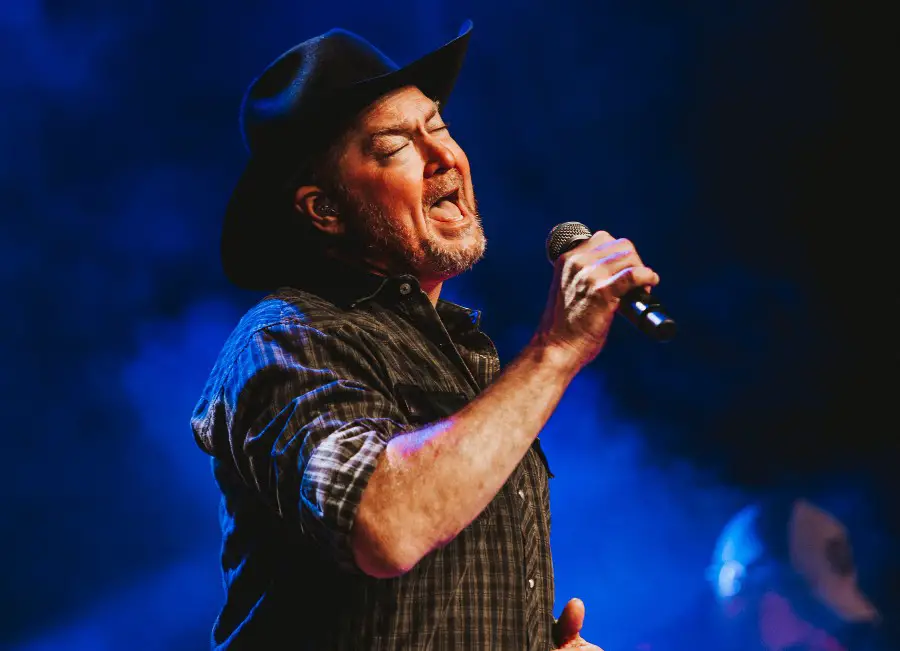 When Tracy Lawrence decided to move forward with his Mission: Possible Turkey Fry and Benefit Concert, in spite of the coronavirus pandemic, he had already resigned himself to the fact that he likely wouldn't make as much this year as in previous years. But the annual event, which benefits the Nashville Rescue Mission, raised a record-breaking $125,000, through the online auction and benefit concert, and the singer couldn't be happier with the results.
"Every year I'm floored how people consistently help us outperform the previous year to serve more meals and raise more money for the homeless and hungry," Tracy said in a statement. "Honestly, we didn't expect much this year with the pandemic so to have a record-breaking year in raising more money for people that need it more than ever, I'm just blown away!"
The 52-year-old is already making big plans for 2021, which will include a golf tournament among other things.
"Our golf tournament, it is going to be April the 19th," Tracy told Everything Nash. "It's going to be at the Old Hickory Country Club. And this will be another charity event for the Rescue Mission, that we're starting next year. But we're also going to be able to donate to other things around the area that we feel like are worthy. So I've got a full board of directors in place now with consultant groups and everything. We have regular meetings.
"We just finally, after several years got our 501c3," he added, which makes the organization an official nonprofit. "So we're a completely licensed nonprofit organization now. That's something that I feel like we've we've been missing out. We've been kind of the conduit to get to the Rescue Mission, but we haven't been self-sufficient set up as with our own status."
The Texas native is still an avid supporter of the Nashville Rescue Mission, but also wants to contribute to other worthwhile causes.
"I think we're going to be able to do a lot more things in the local community," Tracy hints. "We had worked with some other rescue missions around the country, and I've done some different things. We were trying to make this thing grow. But after the last few years, I realized that the need is so great right here. I was trying to spread myself too thin. I was  going to Dallas after the Turkey Fry here, and doing other things. So we're going to back up and we're going to focus on our community here, and focus on the greater Nashville area, because I think there's plenty of need around here. We don't have to go outside of this area to find people that need it."
Donations can still be made to the Nashville Rescue Mission, via TurkeyFry.org.