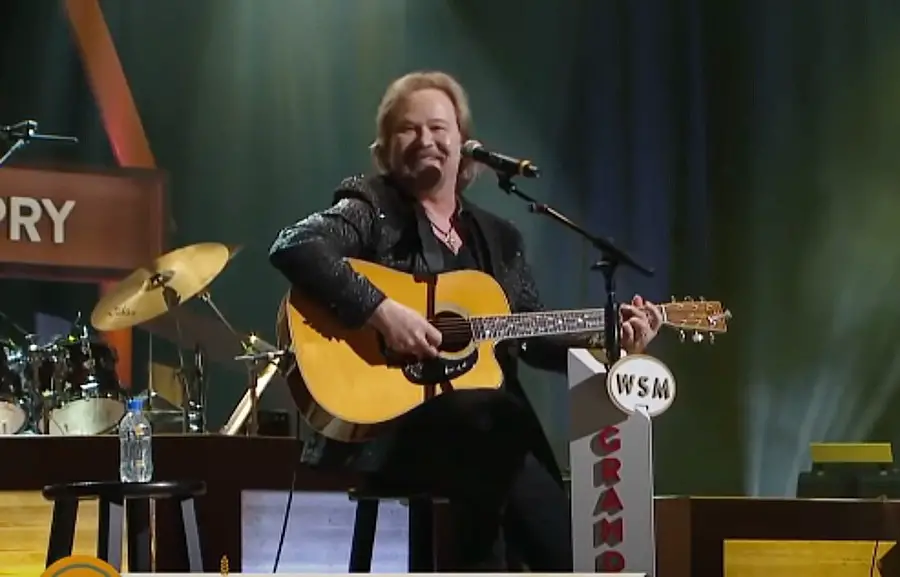 Travis Tritt's new album, Set in Stone, will be released on May 7. The 58-year-old wrote eight of the 11 tracks on the record, but one he didn't write is his current single, "Smoke In a Bar." The song was instead written by Tim Montana, along with Jeremy Bussey and Derek George, but it struck a chord with Tritt as soon as he heard it.
"My friend Tim Montana was one of the writers on that song," Tritt tells Audacity. "As soon as he wrote it, with a couple of other guys in Nashville, he sent that song to me, and he said, 'I just want you to hear the song I just wrote with a couple of other people. I just want you to hear it.' As soon as I heard it, it just checked all the boxes for me, of something I can relate to, and I know a lot of other people can relate to as well. I texted him back immediately, and said, 'Man, this is a great song. Please let me record this. I want to put this on my album.
"He agreed, and I'm so glad he did," Tritt continued. "I'm very, very proud to be associated with this song, because I think it is a song that is relatable to a whole lot of people out there, and I think they're going to get the same feeling when they hear it that I got out of the first time I heard it."
For Tritt, "Smoke In a Bar" is reminiscent to him of the country music that was prevalent more than a decade ago, and is greatly  missed today.
"One of the other things that I loved about 'Smoke In a Bar' was the fact that, over the past 15 years or so, I've had a ton of people that have come up to me, or talked to me, or gotten in touch with me via social media, and they've said, 'You know, we like a lot of the stuff today that's out there in country music, but we really miss the stories that country music used to tell,'" Tritt shares. "Because that's really the root of country music. As far as telling stories that people can relate to, I think country music as a genre has been the best genre at story-telling, of any genre in music, and continues to be if we allow ourselves to connect to our roots."
Tritt has penned several of his own hits, including "Anymore," "Help Me Hold On," "Best of Intentions" and more, but he has never been afraid to record songs that other people wrote as well.
"Years ago, I heard Dan Fogelberg gave one of the greatest quotes that I've ever heard," Tritt remarks. "I've stolen that, I've borrowed that quote throughout my entire career. The quote was simply this: 'I make music that honestly and objectively moves me.' I feel like if I can make music that honestly and objectively moves me, I know that it's going to move other people. So if I didn't write a particular song, but a strong strikes me or hits me someplace down deep, where I live, then that automatically becomes a song that I want to pass along to other people."
Tritt wasn't sure he would ever make another album again, but now that he has recorded Set in Stone, there's a good chance there's a lot more music coming from the Grand Ole Opry member.
"A little over a decade ago, I made a conscious decision that I wanted to focus on the performance aspect," Tritt explains. "I was in the fortunate position of having enough hit songs to be able to go out and do a 90-minute or two hour show, or longer, that was packed with nothing but hit songs that people recognized. I really put a focus on that for the last over a decade. It wasn't until I hired a new manager, Mike 'Cheez' Brown, back a couple of years ago, and he started talking to me about the possibility of recording a new album, writing and recording a new album, and how important it was to not only feed the fans that have been with me for so long, but also try to bring in maybe new fans that had never really been familiar with my music that much in the past."
Tritt reached out to Dave Cobb to record his new project, and the result became one of Tritt's favorite albums he has ever made, Set in Stone.
"We started talking about it, and it really became an exciting idea in my mind, and it was an absolute pleasure to get back in the studio again," Tritt said. "I felt like I never left."
Set in Stone is available for pre-order at TravisTritt.com.