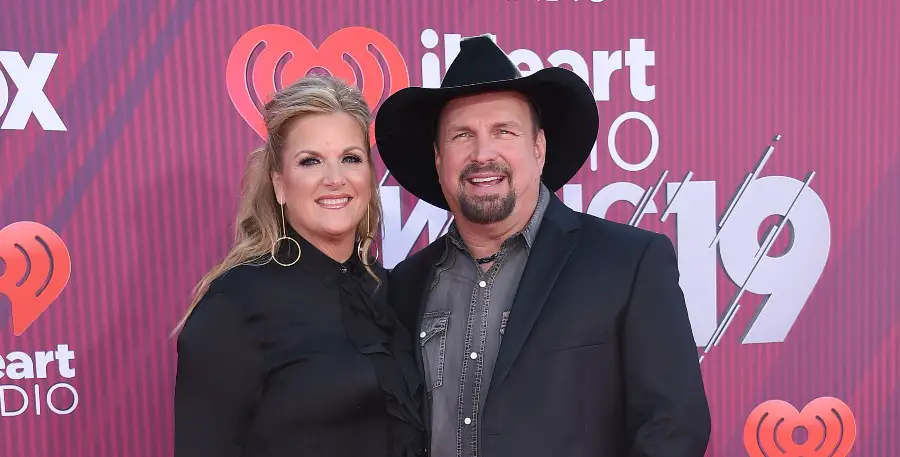 When Trisha Yearwood married Garth Brooks in 2005, she became an instant stepmom to Brooks' three daughters — Taylor, August and Allie — with his former wife, Sandy. Yearwood never had children of her own, so fulfilling the parental role was a bit challenging, or it would have been without the support of her spouse.
"I had a dog before I married Garth but no children of my own. I never even really babysat!" Yearwood tells People. "So I didn't know what to do with three young girls. Garth was such a wonderful mentor to me as to how to be a parent, and he told me, 'You'll find your way with each of them. Don't try to be their best friend, and don't try to be their mom.'"
Yearwood took those words to heart, forming a close relationship with all three of her stepdaughters, thanks in part to their generosity towards her.
"They let me learn my way and allowed me to be that third parent in their lives," Yearwood boasts. "They were a gift that I didn't know I needed. I didn't know how much children brought into your life until I got a chance to be a part of their lives."
Yearwood's favorite time with the three girls, who seamlessly went back and forth between their parents' houses, was when they all sat down together around the dinner table.
"We realized it was important [to have meals together] back when the girls were starting to drive," Yearwood says. "Getting three teenagers together at once is almost impossible, so we started having 'veggie night' to try to get more vegetables in their diet. They loved it, and some of the best conversations happened around that table."
Yearwood will release her fourth cookbook, Trisha's Kitchen, in September. The recipes were all tested at home, by both Yearwood and Brooks, although she wasn't always appreciative of Brooks' criticisms.
"It was really good because working on the cookbook, I could work on a recipe and Garth is wonderful because he's a real honest critic," Yearwood says. "He's not going to just say, 'Everything's great.' If he tells me something needs something and needs more this or that. I'm going to get mad first but he's also usually right."
"So I'll take his advice, but I just have to be mad first," she adds.