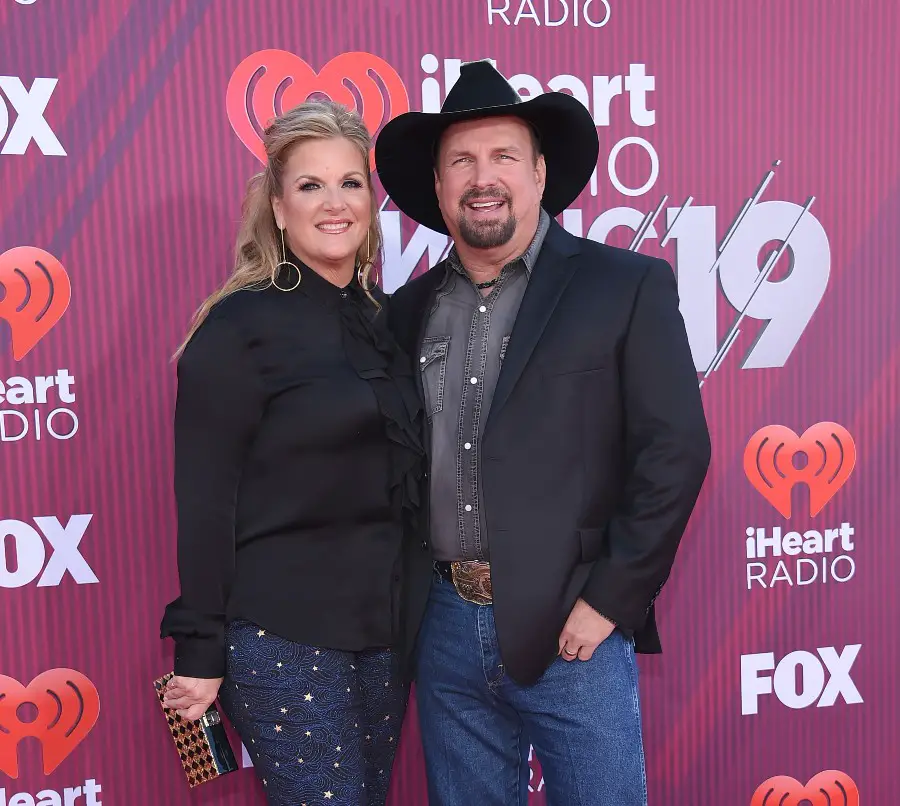 Trisha Yearwood is still just as smitten with her husband, Garth Brooks, as the day she married him, and maybe more! The Georgia native, who wed Brooks in 2005, says their marriage is still as strong as ever, and she continues to fall more and more in love with him.
"Our marriage is a great love but also a great friendship," Yearwood tells Parade. "We laugh a lot and there's a lot of mutual respect. He is kind of perfect. He's neater than I am. His closet looks way better than mine. He's always been respectful. My only pet peeve is that he whistles—all the time. Right now, it's the theme song from The Dating Game. If I need him to change (literally) his tune, I'll sing a line of something else and then he'll be on that. At least I can change the station without him knowing!"
Yearwood just announced the release of her fourth cookbook, Trisha's Kitchen, but she isn't the only one who takes over the kitchen. The 56-year-old reveals there are some things Brooks makes in the kitchen that are really quite tasty!
"He makes a pasta salad (and I've never seen anybody use that much olive oil), but it's really good," Yearwood says. "He likes this breakfast bowl that's everything you would eat for breakfast, but in a bowl—eggs, sausage, bacon, hash browns and cheese. It even has tortellini in it. If we're going to eat that, we've likely slept in and that will probably be all we eat that day—before a big nap."
Yearwood tries to eat healthy, but admits it isn't always easy, especially considering her skills in the kitchen.
"My weakness is decadent food," Yearwood acknowledges. "Sometimes I do great; sometimes I don't. I have the blessing and curse of being a pretty good cook, so I can make all the decadent things. But I also challenge myself to make the healthier things taste good. I love to roast a huge pan of root vegetables. Butternut squash, sweet potatoes, Brussels sprouts, carrots. The more you roast a vegetable, the sweeter and more caramelized it gets. I make a big pot of rice or risotto to go with that. That's comfort food for us and will last a while."