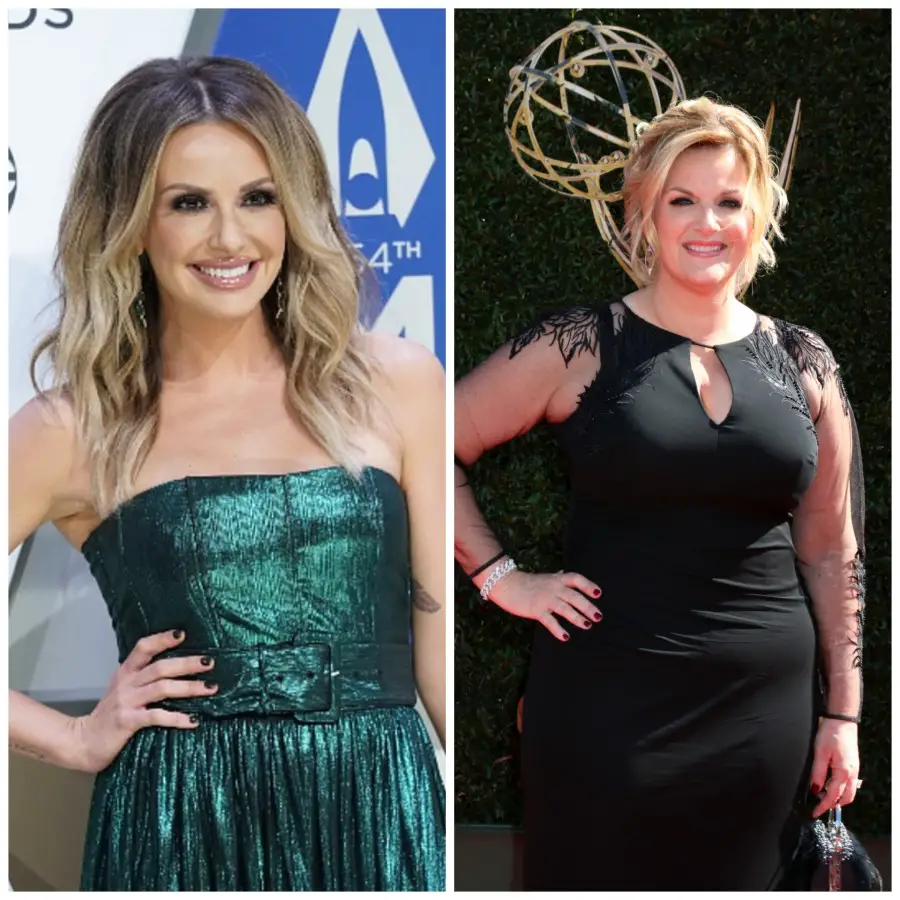 Trisha Yearwood's new line of pet items, dubbed the Trisha Yearwood Pet Collection, officially launched on April 15, but one lucky dog — Carly Pearce's Shih Tzu pup, June — got an early gift. Pearce shared the sweet note Yearwood sent along some of the items from her new line.
"Carly, I hope you and June enjoy the swag!" Yearwood said in a hand-written note, which Pearce shared on her Instagram Stories. "And congrats again on everything — the new album sounds great (thanks for sending it early!) I especially love 'Next Girl' and 'Day One.' Love, Trisha."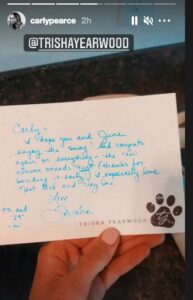 Yearwood also wrote a note at the bottom that said, "And '29,' wow!"
Pearce was understandably thrilled, and a bit surprised, by the kind gesture.
"Only Trisha Yearwood could time it so perfectly to send June and I a gift on June's actual birthday," Pearce said in the video. "So Trisha, thank you so much for this note about my songs. It kills me because you know how much I love you. And I cannot wait to use this new bag for all things June, a little PopSocket. June is so happy, so thank you so much."
June likely got plenty of other presents for her birthday, since Pearce threw her beloved pet a birthday party!
"HAPPY 1ST BIRTHDAY TO MY GIRL," Pearce posted, along with a couple of photos. "I can't even begin to explain how much joy you've brought me over the last year. Swipe right to see the birthday party I threw her this week with brother Johnny & Sister Emmylou Face with tears of joy (yes I'm officially THAT dog mom!)"
A gift from Yearwood isn't the only bright spot in Pearce's week. She just won her first ACM Award, for Music Event of the Year, for her collaboration with Lee Brice  on "I Hope You're Happy Now."
"I mean, the ACMs, I grew up watching them," Pearce told Entertainment Tonight, speaking of the possibility of winning a trophy, "I wanted to be a part of them. This year is the first year that I feel like I'm really making my stamp and it would be crazy."