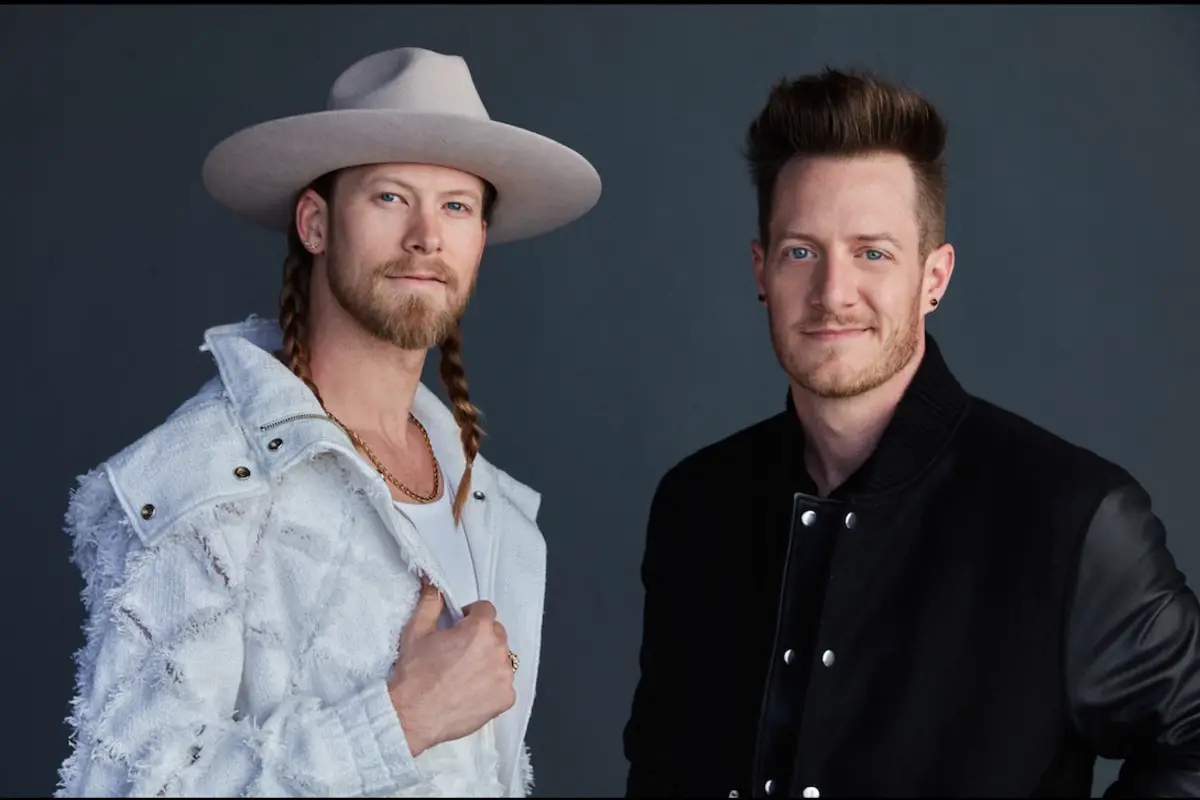 Brian Kelley recently said that fans who want to see Florida Georgia Line on tour should make plans to see them this summer, a fact that Tyler Hubbard is now echoing. Hubbard, who just released his debut solo single, "5 Foot 9," says he is ready to move full-speed ahead with his solo career, at least for the immediate future. Kelley has also released music on his own, including his own solo project Sunshine State of Mind, out last year.
While it would seem conceivable for Hubbard and Kelley to work on their solo careers while remaining as a duo, Hubbard says that for both Kelley and himself, that isn't a viable option for them, at least right now.
"That was a question that we talked about prior, actually, because at the beginning he really wanted to do both," Kelley shared with Everything Nash and other outlets during a virtual media event. "And I thought about it and slept on it. We talked to life coaches. It wasn't just an overnight decision, but I came to the conclusion that for me, whatever it was that I was doing, I wanted to give it 100 percent. And I felt like it was only fair for BK. to give himself 100 percent if he was going to do this, step out and do the solo thing."
While Hubbard is fully focused on his solo career right now, he stops short of saying that Florida Georgia Line will never record or perform together again.
"Right now it's hard to say if there is a world where they can both co-exist," Hubbard acknowledges. "But  I naturally tend to just want to go all-in on whatever it is I'm doing. We all know how much work goes into making a career work. And for me to try to manage and successfully execute two careers simultaneously just seems — I'm not going to say impossible, but not very realistic, and I could see it getting real sticky and really confusing, at least at the beginning."
Hubbard reveals that he was the one who suggested that they could not do both, with Kelley saying he was ready to pursue a solo career, after ten years as a successful duo with Hubbard.
"I was kind of the one that said, 'It's either this or that. You make the choice,'" Hubbard recalls. "And he chose to do the solo thing, so it sort of pushed us in that direction. But I did say, 'Look, man, we both go out, have big solo careers and have a great time doing it. We're never going to shut the door. Let's leave it open. We might circle back around and want to do something someday. But for now, let's fully focus on the task at hand, which is pursuing that solo thing, and we'll circle back and see where it goes.'
"And a lot of that was in an effort to preserve the friendship, I think, and the brand and the band that we had built together," he continues. "That was sort of my motive behind saying [that] if we try to bite off more than we could chew, this is going to get sticky and could end in resentment or possibly just misunderstanding or confusion, from all aspects of the process. So I think making it clear is the easier way to go. That's not to say we won't ever do anything again, but I don't know if they'll be able to exist simultaneously."
Find "5 Foot 9" here. The remainder of dates on Florida Georgia Line's calendar can be found by visiting their website.