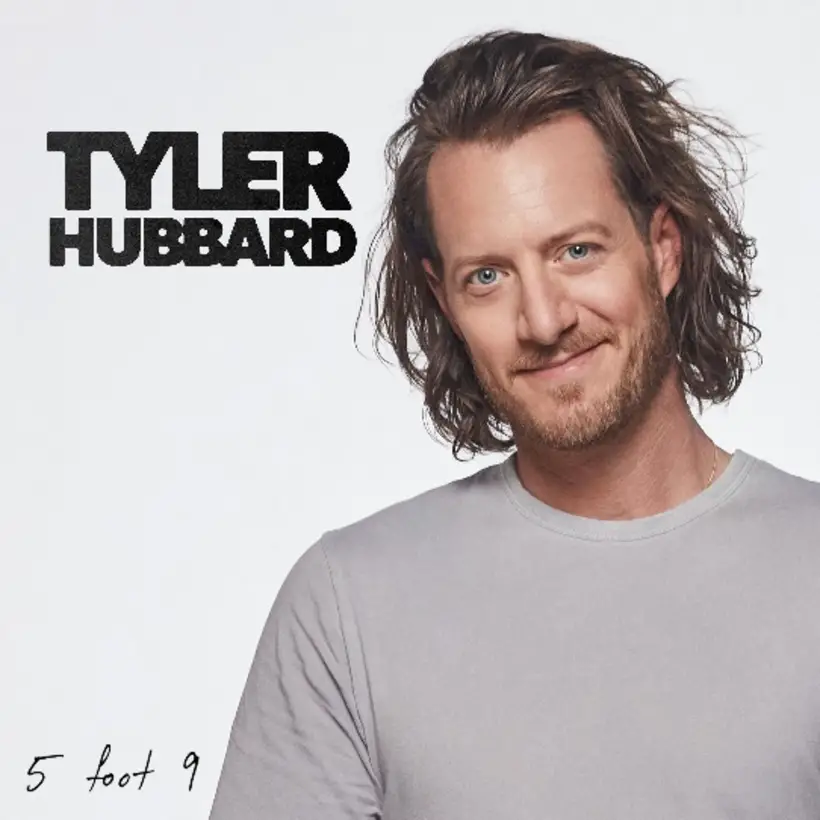 Tyler Hubbard's debut solo single is out! The singer, who is launching his own career after a decade as one-half of Florida Georgia Line , just released his first song on his own, "5 Foot 9." Hubbard wrote the song, one of 18 he has recorded for his debut album, with Jaren Johnston and Chase McGill, inspired by his wife, Hayley — even if he didn't get one of the details exactly right.
"I've got to be honest. I have a confession. I missed it by an inch," Hubbard shared with Everything Nash and other outlets during a virtual media event. "She's actually 5 foot 10 inches. I went home at night and said, 'Babe, remind me again how tall you are exactly. You're about 5 foo 9?'  She said '5 foot 10 inches.' And I said, 'Well, here's a new song I wrote today. I'm sorry I cut you short by an inch, but I hope you like it.'"
Hubbard knew as soon as he wrote "5 foot 9" that he had struck songwriting gold.
"That's a prime example of of a great day in the writing room." Hubbard recalls. "I was writing with Jaren Johnston and Chase McGill. Great, incredible guys and great writers. It was a song that just continued to make it to the top of the pile … I love all the songs just about equally, to be honest, which made it very difficult. They all have a different purpose and a different feel, and it's all a little piece of who I am and tells my story. But I think '5 Foot 9' was just a good launchpad and a good foundation for the rest of this music and what's to come, and my story and where I'm at. And for me, it just it seemed appropriate."
The Georgia native wrote "5 Foot 9" not only about his wife of almost seven years, but his three children, as well as his family and friends, all contributing to how rich and blessed he feels in his life, especially now.
"Something about this song felt nostalgic and familiar, but also very simple," Hubbard reflects. "It just reminds me to appreciate the little things in life and things that we, and myself especially, maybe take for granted at times. All the things that I've mentioned in the verses, and then obviously just thinking about the good stuff in life and where I'm at right now. I look around and see my wife, but also my kids and my family. Just the life that we're living right now, we're really in a sweet spot and I'm reminded where that comes from, so I'm hoping this song will do that for the fans."
"5 Foot 9" is available to download or stream here.