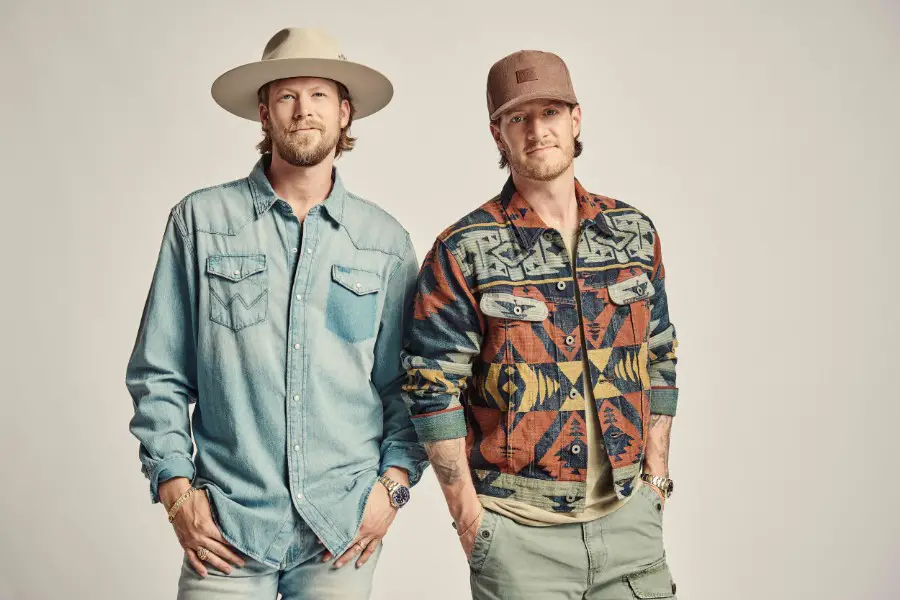 Apparently the joint video Tyler Hubbard and Brian Kelley shared on social media wasn't enough to calm the fears of some Florida Georgia Line fans, who still fear the longtime duo is breaking up. Although Kelley is working on a solo album, and Hubbard just released "Undivided" with Tim McGraw,  Hubbard insists Florida Georgia Line is not breaking up, at least not anytime soon.
"We've stayed in really good communication about it and we both feel a lot of freedom, a lot of creative juices flowing, a lot of inspiration, and so it's fun," Hubbard told Entertainment Tonight. "We've always been a package deal; we've always done every single thing together, so it really does feel good to say, 'BK, go make your solo project and go have fun with it, and I'll go write songs and see what collaborations happen, and we'll just just have our own voice and make our own mark for a little while.'
"And then, in the meantime, still releasing our fifth album in February, and continuing the tour," he continued. "So, we're still gonna be doing a lot together and playing for the fans and singing the hits, but it's been fun to venture out and have a little bit of individuality as we go."
It was Hubbard's idea that the two men post a video on social media, to set the record straight before the rumors started to swirl.
"I'm like, 'Dude, we gotta make a video for the people 'cause we hadn't told them anything and everybody's confused and wondering what was going on," Hubbard recalled. "'They're definitely gonna wonder what's going on when me and Tim put a song out, so we gotta control the message and tell them the truth and let's get that thing out there.' So I was happy we did that,"
Hubbard wrote "Undivided" while in quarantine because of COVID-19, and immediately sent it to McGraw, who quickly signed on to join Hubbard on the inspirational tune.
"When I heard it, one of the first things I thought of when it hit me — and how you always say, it hit me right between the eyes?" McGraw recalled. "But it hit me in the heart because what it made me do was, it made me reflect on myself. It was more internal for me, it made me think, 'Am I getting lost in the darkness here? Is all this going on, is it putting some light out of me, and am I letting it?' And this song really made me think about it."