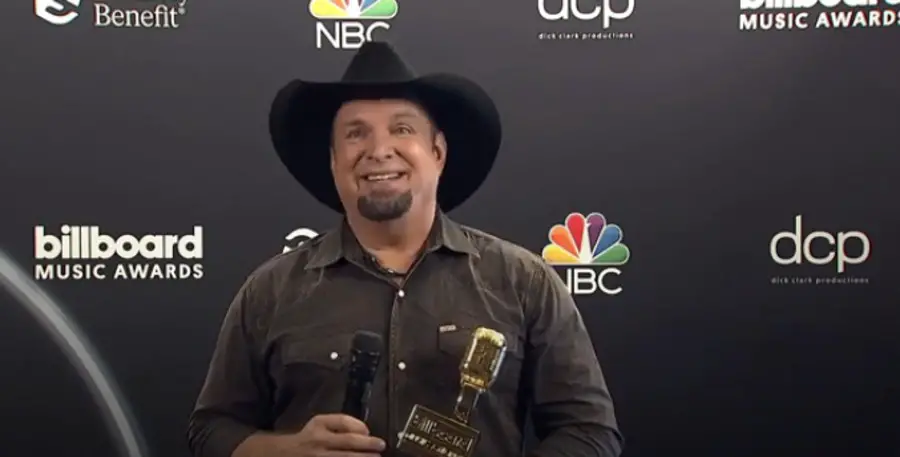 Garth Brooks will soon have another accolade to add to his historic career. The Oklahoma native is slated to receive the Kennedy Center Honors in May, joining an impressive list of celebrities, including Dick Van Dyke, Joan Baez, Debbie Allen and violin virtuoso Midori.
Brooks has performed for several Kennedy Center Honors recipients, including for Loretta Lynn, James Taylor and Billy Joel, but admits that being a recipient himself is especially meaningful.
"Just getting the call was such a thrill," Brooks said of the invitation (via USA Today). "Whatever it is, it's going to be cool."
The Kennedy Center Honors are typically held in December, but were postponed due to COVID-19. While a specific date has yet to be announced, the ceremony will be held sometime in mid-May, and will likely be largely virtual.
"We're clearly not going to have 2,000 people in an enclosed space for three hours," Kennedy Center President Deborah Rutter said. "But I think we've come up with some really great ideas."
Brooks just released his latest album, Fun. The 15-track record includes a duet with one of Brooks' musical heroes, the late Charley Pride. Brooks had always wanted to record with the country music trailblazer, but never asked, until he falsely believed Pride had passed away.
"I slammed the laptop and Miss Yearwood said, 'What's wrong?'" Brooks recalled to the Washington Post. "I said, 'Charley Pride passed away. I blew it. I've had a song I wanted to sing with him for 10 years and my lazy a– didn't get it done. It's just one of those things where I just blew my chance."
When he realized that the news was indeed false, Brooks called Pride, recruiting him to sing on the song "Where the Cross Don't Burn" with him.
Pride passed away on Saturday, December 12, due to complications from COVID-19.
Other country artists who have been recipients of the Kennedy Center Honors include Dolly Parton, Johnny Cash, George Jones and Linda Rondstadt, among others.
The Kennedy Center Honors will air on CBS on June 6.