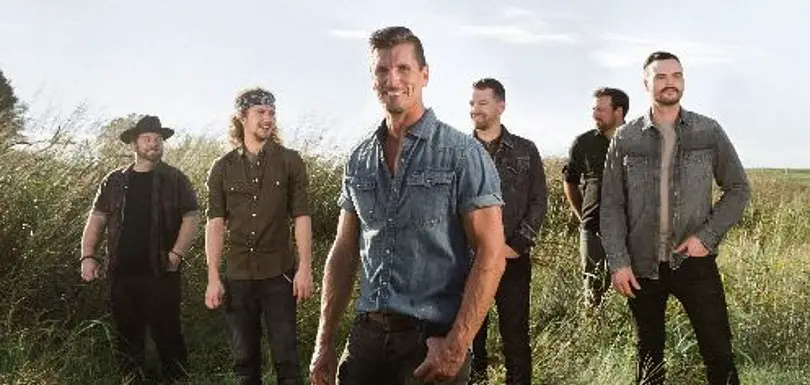 High Valley's latest album, Way Back, is out. The 13-track record is the group's first album since Dear Life was released in 2016, and no one is more ready to have a new set of tunes out than lead singer Brad Rempel.
"I feel pretty awesome about it because it's been six years," Rempel tells Everything Nash. "We had an EP in between, but I quite honestly felt just sad for our fans. I was so blessed and so thankful for my songwriting career, and that so many other people were cutting the songs. Don't get me wrong, that's  some of the coolest experiences of my life. And I'm so proud of that, but it felt borderline ridiculous for the actual High Valley fans, that High Valley wasn't recording some of these songs after that long of an amount of time. So I am beyond pumped to not just put out eight songs or even ten but 13 songs. I think it's about time."
Way Back marks a new chapter for High Valley, after Rempel's younger brother, Curtis, returned to their native Canada to pursue other interests, leaving his big brother to helm the band solo. While Rempel has said he was all for Curtis doing what was right for him and his family, he admits it has been a mixture of feelings and experiences without him.
"It's crazy because it feels different doing interviews without Curtis," Rempel admits. "I guess I started doing interviews without Curtis over two years ago already because of COVID. He went up to Canada and then we made the announcement way later, but he's never been back since he went up there. But the way we make the albums is actually the exact same. I always wrote the songs and would go in and record them, and then we would sub out my harmony and put in Curtis's harmony. So now we're just not doing that step. So for me, that actually feels the same."
Way Back not only has a collaboration with Anne Wilson, on "Somebody Tell That Girl," but also one with Granger Smith, on "Country Music, Girls & Trucks," a playful take on a subject matter that has ruled country music for decades, complete with references to some of the genre's biggest hits over the years.
"It's very tongue-in-cheek, but what I love about it is a couple of things. One, I love how many different songs we were able to sneak into the lyrics," Rempel says. "I don't know if anybody's even noticed that, but we've got '9 to 5.' Of course we've got Alabama, we've got 'Shotgun Rider.' There's a ton of them. And Granger invited me out to his farm to shoot the music video just a few days ago, and that was the most country experience I've ever had in my entire life.
"I'd never heard of Yee Yee Day before, but Earl Earl Dibbs Jr says 'Yee Yee' and the whole world wears the t-shirts and has the flags and the banners and the bumper stickers," he adds with a laugh. "And so there we are with the world's strongest man and some girl who's famous for catching catfish, bare-handed. There were people that build army trucks from scratch there. It was the craziest situation I've ever been involved in."
Rempel co-wrote all 13 songs on Way Back, either in his newly-built songwriting cottage to facilitate co-writes, or over Zoom, due to the pandemic. But it was High Valley's loyal fans who got a say in some of the tracks on the record, since Rempel left it up to them to decide.
"Ultimately we had all these songs, and we went back to the same way that we originally chose 'Make You Mine' and 'She's With Me.' It was by fan-voting," Rempel shares. "So we just put everything out on TikTok and Instagram, Facebook and Twitter, and literally tallied all the votes. And that's how we came up with some of these songs, like 'Way Back' or, or 'World Could Use a Dirt Road.' We weren't sure if they were gonna make the album or not and 'Way Back' ended up being the title track."
High Valley has plenty of shows on the schedule this summer, including a performance at CMA Fest. Find music and tour dates here.