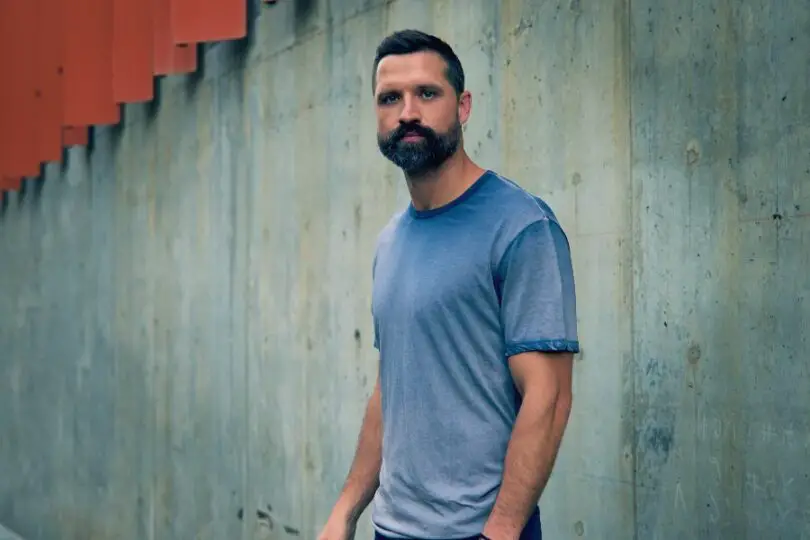 Walker Hayes is living out his dreams, ones that went unfulfilled for years. The father of six celebrated a Grammy-nominated, multi-platinum No. 1 hit with Fancy Like," inspiring Applebee's commercials, and a menu change. He's performed on massive stages all over the country, and just won his first industry award, taking hope the Billboard Music Award, for Top Country Song.
Now that Hayes has achieved what he longed for, for years, Hayes says the awards and accolades are no longer the things that mean the most to him.
"I mean honestly success is, it's not amazing," Hayes shares on the 4 Things with Amy Brown podcast (via After Midnite with Granger Smith). "I want all listeners to know that circumstances in my life … it's not meaningless. But I think the reason I'm succeeding, or God has shown favor on my career is just so I can share this story. The stadiums are awesome, but I look forward every night to singing 'Craig.'"
It was Craig Cooper who not only inspired the song, found on both his 2017 Boom album as well as his latest project, Country Stuff The Album, as well as their new book, Glad You're Here, but also an entirely new life. Hayes, once a self-proclaimed atheist, wrote "Craig" in honor of his close friend, when he was unwilling to talk, or sing, about Jesus, but was willing to talk about how much Cooper was impacting his life.
"I thought I was super clever,' Hayes tells Everything Nash. "I didn't put Jesus' name in the song because look, I respected Craig and his love for us was otherworldly, and unconditional beyond any love we had ever received from humans. And it made me curious, like the song says. I was like, 'Man, I don't know. Maybe he does know Jesus.' And then I met the Lord; I met Jesus myself. And now I see that that was the light of Christ shining through Craig."
Once Hayes became a Christian, thanks in large part to Cooper's influence, he became far less interested in his career, and far more interested in talking to people about his faith.
"Honestly, I don't care about sharing anything else," Hayes says "To be quite frank with you, I don't think there's anything else worth sharing than what Jesus has done with me and the redemption I've experienced here on earth, and will continue to experience from knowing Him. That's it. That's why I wanna share my story."
Find music and tour dates at WalkerHayes.com.