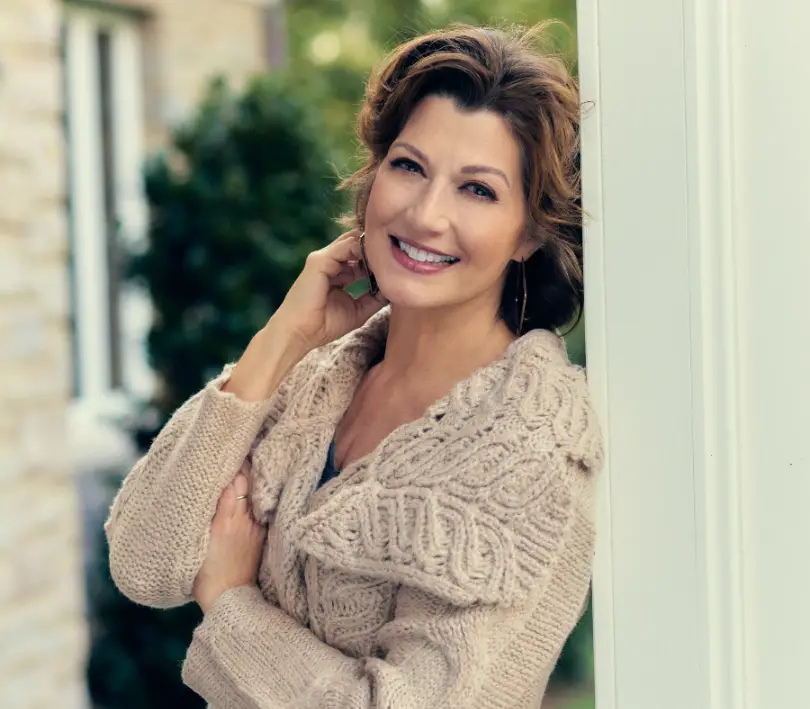 Amy Grant's 2022 is off to a great start! The gospel singer reveals her daughter Millie Long, from her first marriage to Gary Chapman, has welcomed her first child with her husband, Ben, a baby girl named Penelope Willow. The baby was born in a Nashville hospital on January 3 at 10:14 AM, weighing 7 pounds, 12 ounces, and measuring 20 inches at birth.
"What a way to kick off 2022!" Grant tells People. "We are over the moon at her safe delivery. Mom and baby are doing great!"
It's a bit of a full-circle moment for Grant, who wrote her hit song, "Baby, Baby," when Millie was an infant.
"It is hard to believe that same six-week-old girl who inspired the lyrics to 'Baby Baby' is now a beautiful married woman," Grant reflected on Long's wedding day. "Her life has given us a lot of reasons to dance and celebrate through the years!"
This isn't Grant's first experience being a grandmother. The 61-year-old already has experience with two grandchildren, thanks to her stepdaughter, Jenny.
"I inherited Jenny when I married Vince [Gill]," Grant reveals. "She's 37, and we have two grandkids from her and [her husband] Josh. She tours with me and is a great harmony singer."
Grant has more to celebrate than just a new grandchild. She is also enjoying good health, after undergoing heart surgery in 2020 to correct a congenital heart defect.
"My birth defect was an encroaching killer, and I had no idea," Grant said on Good Morning America. "So my advice would be take care of yourself. The world needs you. Even if you feel like everything is fine, you don't really know what's going on on the inside. I think women tend to put their health on the back burner. It's more like, 'Oh my children, my grandchildren, my work, my spouse —  all of those things. And we need the gift of each other. So even if you go, 'Oh, I've got nothing on the radar,' just get somebody else to check it out."
Grant released Heart in Motion 30th Anniversary Edition last year. The two-disc collection included both new songs and re-recorded versions of some of her previous hits, including "Baby, Baby," "Every Heartbeat," "That's What Love Is For," and more. Find all of her music at AmyGrant.com.