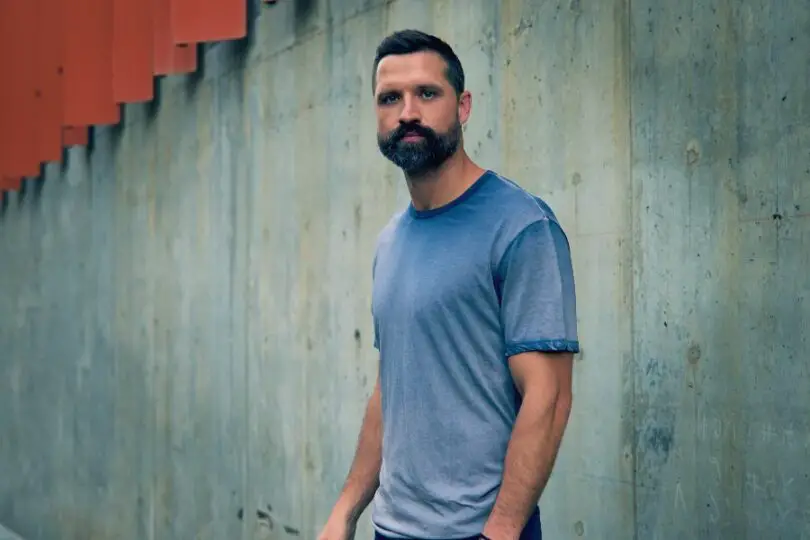 Walker Hayes just dropped a  new single, "AA," from a forthcoming new record, Country Stuff The Album. The song, written by Hayes, along with Luke Laird and Shane McAnally, is a light-hearted look at what Hayes deals with on a regular basis, including his ongoing struggle with alcoholism, five years after getting sober.
"At the end of the day, we are all just doing the best we can," Hayes says. "What I really mean to say with this song is just that I'm trying to stay the course. I've struggled with alcohol abuse and sometimes I wish I didn't need AA, but I do. I think a lot of people can relate to that. I'm just trying to be the best dad and husband I can be. It's not easy all the time, but my wife smiles a lot and my kids are growing up with more than I had, and that's a really good thing."
Country Stuff The Album will be released on January 21. The record includes all six songs on his Country Stuff EP, including "Fancy Like," along with "U Gurl," "AA," a collaboration with MercyMe on "Craig" and "Drinking Songs."
"I've been waiting so long to put out a project like this," says Hayes. "It has everything I love from the fun of 'Fancy Like' to the more personal lyrics in 'AA.' As an artist, it's such a unique thing to be able to share all the different versions of you in a project, and that's really what I tried to do here."
Hayes was pleasantly stunned by how much "Fancy Like" changed his career, and not only his life but his family's as well. It's just part of the many things he continues to learn as he becomes one of country music's biggest success stories.
"That's just a lesson that I continually am being taught by music that touches me and that I write that touches other people," Hayes tells Everything Nash. "It's baffling to me how inspired sometimes music is. You think when you sit down and you write this novel that you put to music, 'I just said so much and it's just gonna reach people's heart." And then you sit down with your friends, and you can really have a good time relating with one another and laughing."
See a track list for Country Stuff The Album below. Hayes will kick off his The Fancy Like Tour on January 27. Find all of his music and tour dates here.
Country Stuff The Album Track List:
Drinking Songs
AA
Life With You
U Gurl
DeLorean
Fancy Like
Craig (feat. MercyMe)
What You Don't Wish For
Country Stuff (feat. Jake Owen)
I Hope You Miss Me
Briefcase (feat. Lori McKenna)
Cry
What If We Did (feat. Carly Pearce)