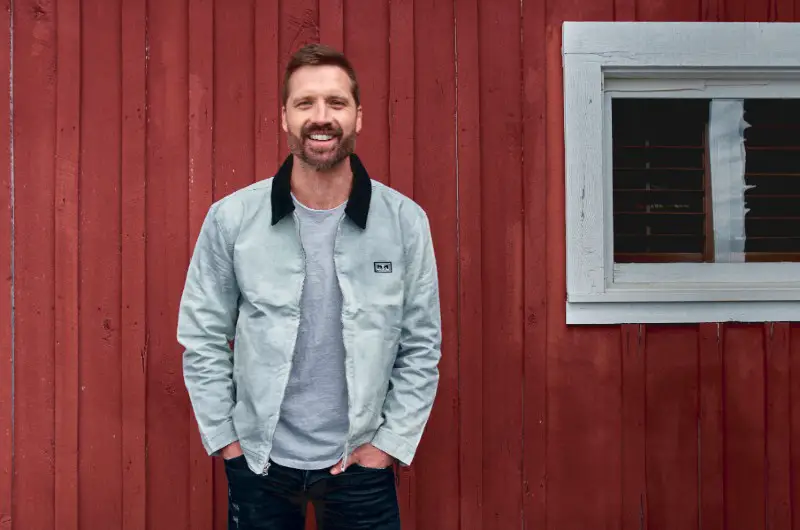 Walker Hayes just dropped a fun — and catchy — new track, "U Gurl." The song was written by Hayes, along with Dylan Guthro and Jodi Guthro, and was inspired by Hayes' wife of 17 years, Laney.
"With 'U Gurl' we wanted to capture that feeling when you look at your significant other and you just can't take your eyes off them, yet in a fresh way," Hayes says. "I get that feeling every day when I look at my wife."
It's fitting that Hayes was inspired by his wife to write "U Gurl," since she has been his biggest supporter from the beginning.
"She has a way of looking at me and remembering what's best about me… even though it's nowhere close to coming out," Hayes says of his wife, whom he began dating in high school (via Southern Living). "Her faith in my gifts and my talents are beyond my own faith in them."
"U Gurl" comes on the heels of the massive success of "Fancy Like." The viral hit inspired two Applebee's commercials, starring Hayes and Laney, along with the return of the Oreo Cookie Shake to the Applebee's menu, and thousands of fans and celebrities duplicating the dance on TikTok. It's an unexpected, but happy, twist to Hayes' already growing career.
"It's kind of hard to absorb," Laney told CMT, prior to the CMT Artists of the Year ceremony, where Hayes performed "Fancy Like." "I don't know that I've fully taken it in. It's exciting. And it's super fun that our oldest daughter was able to be a part of it. It's been neat. It's been fun watching other families kind of get together and dance together. We're enjoying it."
Success aside, it hasn't all been easy for the couple over the years. Hayes, who managed to successfully conquer his alcoholism, and his wife lost their seventh child, daughter Oakleigh, in 2018, shortly after her birth. But even amid the tragedy, Hayes found reasons to be grateful.
"I think losing Oakleigh broke us so publicly, it was freeing to go, 'We're not invincible. We hurt, and we've got stuff to deal with,'" Hayes told People. "It sounded exhausting to keep that suppressed. And it was so freeing and therapeutic to let it go. Best-case scenario, it'll help somebody today to see that our house is a frickin' wreck."
Download or stream "U Gurl" here.