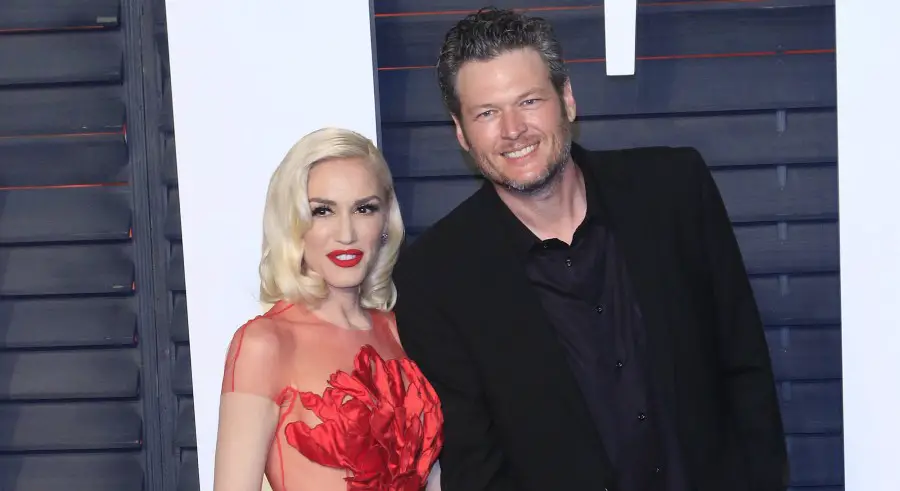 Blake Shelton still can't get over Gwen Stefani's wedding vows. The couple, who wed on July 3 at Shelton's Oklahoma ranch, wrote their own vows, and although Shelton sang his, with his song, "We Can Reach the Stars," it was Stefani who he says worked the hardest on her sentimental words.
"She took that really hard, took it to heart, and talked about it all the time," Shelton tells People. "She was like, "Oh my God, I'm still working on it.'"
Shelton knew she would deliver a heartfelt message, but he had no idea how personal and meaningful they would be, until she was saying them to him.
"The thing that got to me was she spoke about my [late] brother and my dad as if she had known them almost," Shelton recalls. "She didn't make it seem that way, but it felt that way as she was speaking about them. She said she wished they were there and what kind of men she thinks they must've been. Man, it hit me. Like, I couldn't believe how hard it hit me. I felt like at this point, I've kind of gotten calloused. I guess I'm not because that absolutely slayed me. It's hard to even remember what else she even said. I'll never forget that feeling."
It was the couple's good friend, and wedding officiant, Carson Daly who convinced them both to make their vows personal, but no one knew — not even Daly — that Shelton was planning on singing his instead.
"Gwen and I decided we were going to write our own vows for the wedding, but I decided to surprise her by writing a song instead," Shelton said of "We Can Reach the Stars." "I reached out to my buddy Craig Wiseman, who is a world-class songwriter, to help me write and structure something that would stand the test of time. I'm really proud of 'We Can Reach The Stars' and I'm really honored to be with her. That's why we got married in the first place. That's why we wear rings… because we want everyone to know. I'm thrilled to share this song with the world."
"We Can Reach the Stars" will be included on Shelton's upcoming Body Language Deluxe album, out on December 3. The record is available for pre-order here.