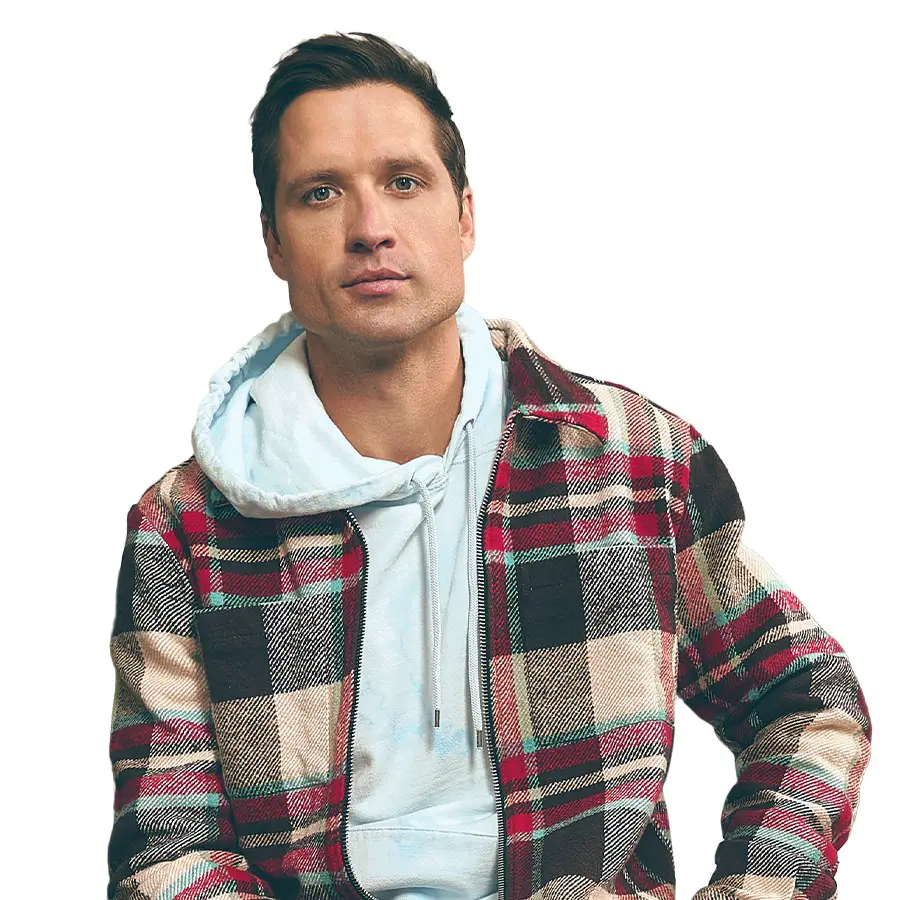 Walker Hayes is still coming to terms with the success of his new song, "Fancy Like." The song, which soared in popularity after Hayes' impromptu dance party with his daughter Lela on their porch went viral on TikTok, was written by Cameron Bartolini, Shane Stevens and Josh Jenkins.
"Josh from our conversation, just extracted the title, 'Fancy Like,'" Hayes says on Apple Music Country's The Kelleigh Bannen Show, "I swear to you, I am the slowest writer on earth. My brain is molasses. Like you say a word, and I'm like, 'I got to think about it for a second.' But this song just dumps out, like it already existed.
"And then Josh and I on the way home, we're like, 'Hey, I think it needs a bridge' and just texted it out.," he recalls. "I laid it down that night, and the next day, my publishing company wasn't, I wouldn't say split down the middle, but there were some people who were like, 'This is crazy, but it makes me laugh.' And then some people were like, 'This is the biggest song I've ever heard.'"
Hayes isn't a stranger to big songs. The father of six has had hits before, including the Top 10 hit, "You Broke Up With Me." But all of his success, including the release of his latest Country Stuff album, would have never happened without his producer, label president and friend, Shane McAnally, seeing something in Hayes, even when others didn't. But even with McAnally, it wasn't an overnight decision for him to partner with Hayes.
"Shane, he did not sign me at first," Hayes recounts. "The night that he didn't sign me, after many months of waiting, like, 'Are they going to sign me to a publishing deal?,' he said, 'No.' And I came home and I took this ukulele in my house and just destroyed it everywhere. Like, I banged it against every wall. It was pieces of ukulele all over the place. Ten months later, he called me when I was working at Costco and he said, 'Hey, I can't get anybody to cut your songs. I just love them so much, but I can't get anybody to cut them. Let's just make a record on you.'"
Hayes is very serious about many things, including his faith, his family and his career. Still, he believes that one of his purposes on earth is to make people smile, a goal he pursues with a passion.
"That's just a lesson that I continually am being taught by music that touches me and that I write that touches other people," Hayes tells Everything Nash. "It's baffling to me how inspired sometimes music is. You think when you sit down and you write this novel that you put to music, 'I just said so much and it's just gonna reach people's heart." And then you sit down with your friends, and you can really have a good time relating with one another and laughing."
Find all of Hayes' music, as well as tour dates, at WadeHayes.com.