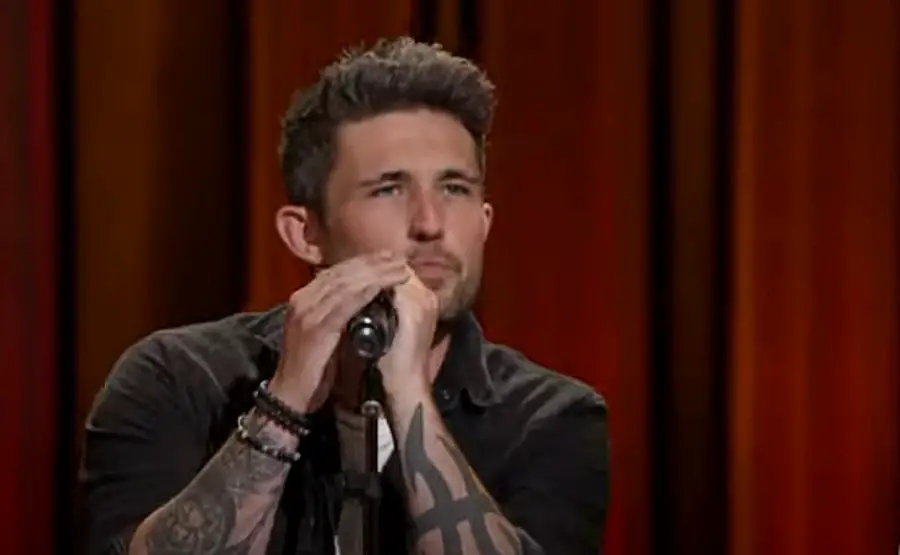 The country music community was shocked and saddened when Joe Diffie passed away last March, due to complications from COVID-19. Michael Ray is among those who are still mourning the loss of the Grand Ole Opry member, whose influence he says permeates almost everything in his own life and career.
"Joe Diffie was not only just one of my musical heroes but a great friend and somebody that I had some great memories with," Ray shares (via The Country Daily). "I've said it since day one, since I've heard this song, and I'll always stand by it I think that 'Ships that Don't Come In' is one of the best written country songs of all time. There's a line in there that says 'God made life a gamble and we're still in the game' – that line has gotten me through so much.
"I moved to Nashville, [and] lived in a two-bedroom, two-bath with five other guys. Drove my tour van, [and] was playing shows in Florida to pay for shows in Mississippi," he continues. "I always quoted that line whenever things got hard and I wanted to give up 'God made life a gamble but we're still in the game.'"
One of the highlights of Ray's career was getting the chance to sing with his musical hero, which unfortunately was one of the final times he ever saw Diffie.
"I actually got to sing that with Joe one time on a cruise ship that we did, a country cruise together," Ray shares. "It was one of my last times being able to see him and I cherish that song even more now."
Ray's current single, "Whiskey and Rain," is in the Top 30 and climbing. The song, from an upcoming new album, along with its accompanying video, was inspired by Ray's love of '90s music.
"Sean Hagwell directed that video, and he also directed 'The One That Got Away' video," Ray tells Everything Nash. "I love working with him and the team. I love how his mind works. With this song having more of a throwback feel to it, I knew that he didn't grow up listening to the '90s country or country music at all, so he's bringing a different idea to this. He and I brainstormed, and he brought the idea to the table of, let's really shoot that thing to where it feels like it's back in the day, and feels like it's in the '90s, back when Travis Tritt and Tracy Lawrence did their videos, where they're like mini-movies."
Ray is currently on his Just the Way I Am Tour. Find all of his tour dates, as well as his music, by visiting his website.
Want more exclusive artist videos? Subscribe to our YouTube channel here.